As far as design-y things are concerned, interior design is at the top of our list (next to sleek product design, of course). Has that wanderlust kicked in yet since your recent stay-at-home orders? We know ours have. So humor us with this journey around the world–in other people's homes around the world that is.
The Parisian home

Ahh, Paris. When you think of Paris interior design, certain things come to mind–like gold, tall windows with tiny balconies where you sip your cafe au lait. Parisian apartments are rich and full of history, with antique fixtures and ornate trim that border every room.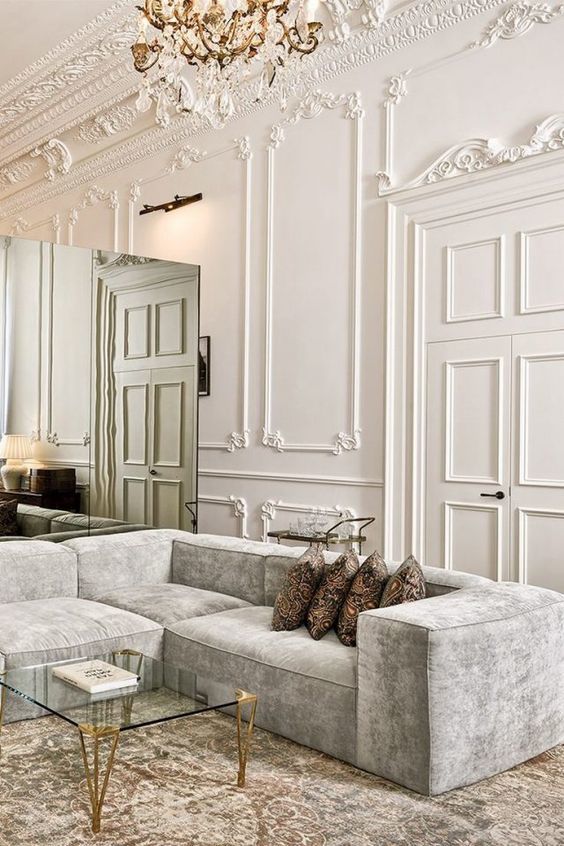 For decor, touches of antiqued gold are sprinkled throughout. If it doesn't have a chandelier yet, it demands one. If the space calls for it, vintage furniture works really well with the ornate trim and brass doorknobs.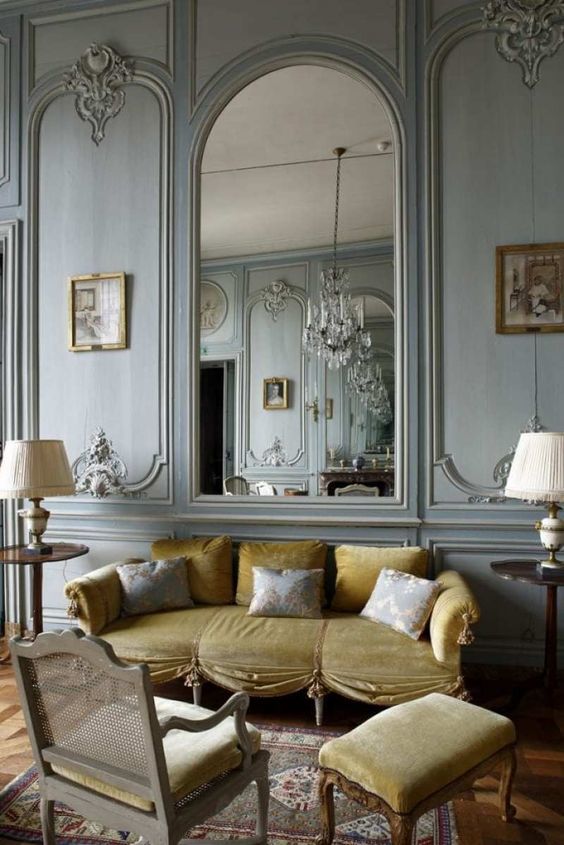 The modern German home

German interiors boast clean lines, industrial elements, and meticulously chosen decor that looks sleek and finished. The plethora of indoor plants sure make this particular apartment feel lively yet moody. We're about it.

There's a lot of focus in this example on bright airy light grounded by clean lines with an architectural feel.

German interior designs feature elements like steel, concrete paired with natural elements to ground the overall look. The result is sleek, modern, and minimalistic.
The Scandinavian home

Scandinavian style homes marry the ideas of modern minimalism with a casual lived-in feel. Furniture items feature clean lines and sleek finishes with a solid color pallette–typically with softer colors.

For a hygge approach, decor is placed around the home "casually" to give it a lived-in look. A fluffy throw tossed over the living room sofa, or a medley of framed artwork leaned up against a wall make a space feel relaxed and homely.

As you can see here, it's easy to mix up the furniture around the house with natural touches for a more laid back feel.
The Hong Kong home

Many interior design styles around the world marry old styles with the new, and Hong Kong is no exception. The interiors are updated to maximize light in smaller apartments, and modern furnishings mixed with bright colors and plants make the space feel happy.

Bringing the old world into the new is not an easy feat. This space features antique-y wood furnishings, vintage artwork and soft textures. You can't help but sip your tea and read your book by this full-sized window.
The Modern Spanish home

Stained glass, bold colors, and vaulted ceilings come to mind when thinking of a traditional Spanish home. These interiors take Spanish-influenced style to a whole new level. The decor is an ode to its traditional roots that work well with sleek modern furniture. The result is an eclectic mix of old and new that we'd be excited to come home to every day.

Touches of glam that complement the traditional-style tiled floors, with an eclectic mix of furnishings totally works in this space. It feels like a home and an art gallery at the same time.

This space makes us want to take more risks in complementing the old with the new. The rug here and the color palette emulate the apartment's stained glass windows.
This journey featuring different homes around the world satisfies that wanderlust we've been having. Whether for inspirational or utter curiosity, hopefully these spaces are getting your creative juices flowing. Maybe cause for a little redecorating?