Is it possible to celebrate any holiday during a pandemic? Well, that depends on what you consider a celebration. For Valentine's day, this usually would've meant making reservations at your favorite restaurant and getting stuck in traffic on your way there, or it would've meant a night out with your other single friends.
This year is a little different, but when we tell you these ideas, you won't want to do Valentine's Day any other way again. So grab your LARQ Bottle, stay hydrated, and stay safe everyone! Here are some date ideas for celebrating Valentine's Day that you can do safely with social distancing and creatively for couples who are looking to do something different. If you're celebrating long-distance with your significant other right now or can't be with them physically for Valentine's day, don't worry—we got you too. 
---
Valentine's Day Ideas with Friends
The pandemic has forced us to look more introspectively. Suddenly, our social circles are much smaller and we've deepened relationships with the most important people in our lives. Here are some Valentine's day ideas to celebrate with friends:
Outdoor picnic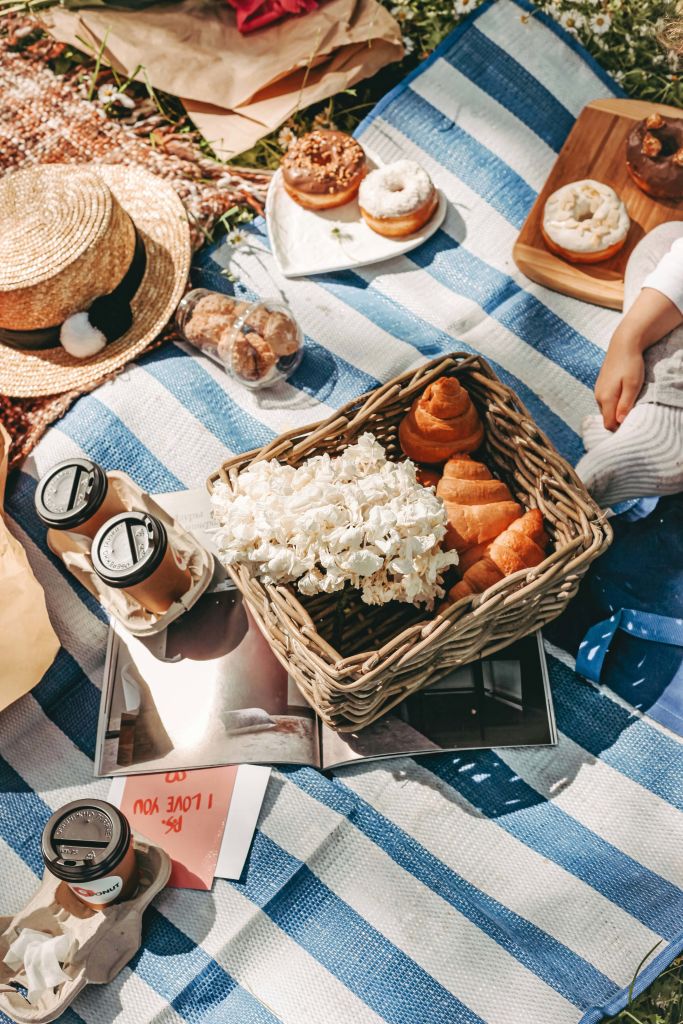 Weather-permitting, this is a fun option to safely celebrate with your friends. Lay out some picnic blankets 6ft or further apart in a circle or cluster (maybe bring a few extras for chillier weather). Everyone can bring their own food—whether it's takeout or homemade. You can even coordinate a large takeout order or grocery run beforehand so everyone can enjoy the same thing!
Hike with your besties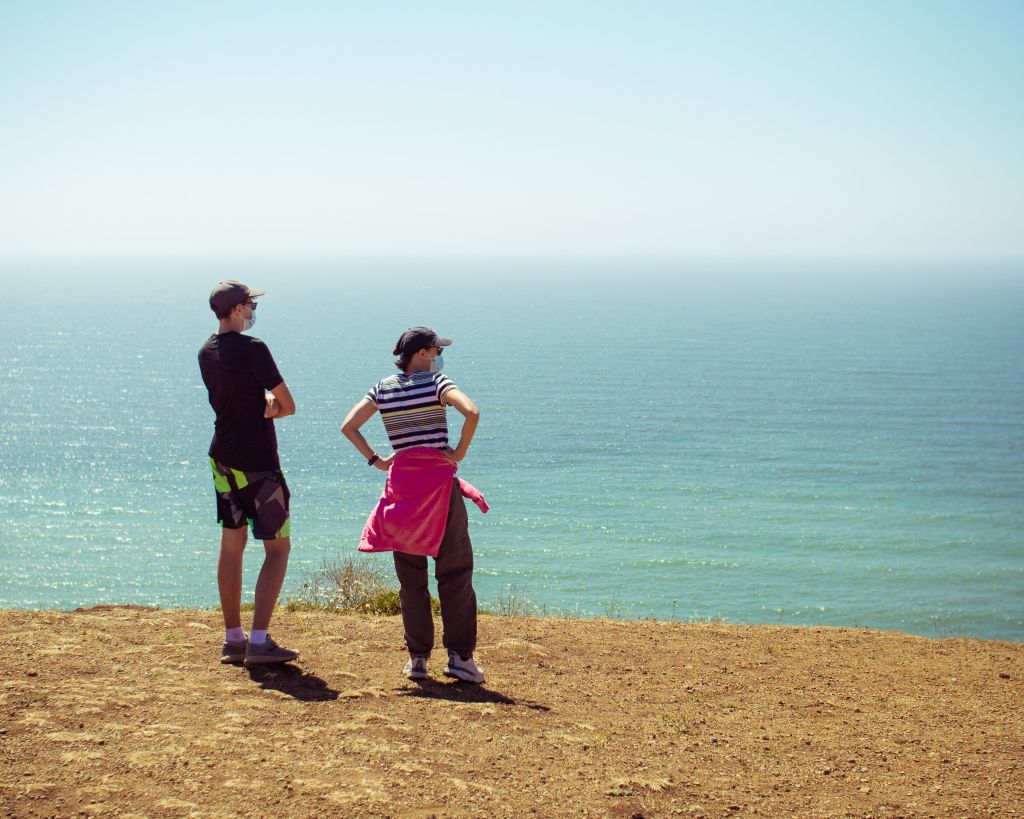 Get active instead and go on a hike or a walk outdoors! For everyone who's been cooped up inside while working from home, it's nice to get out and get your heart rate going. You can even bring your restless pups on the hike too! Just make sure you check if the trail is dog-friendly!
Virtual Valentine's Date
Prefer not to be outside? We're all just about experts at virtual sessions by now, so a Zoom or Google Meet date is always a good idea. Make it interactive by putting together some Valentine's themed virtual games while everyone sips on their favorite drink. You can also turn this into a paint night! Plan ahead so that everyone can order or gather their supplies before the date.
---
Valentine's Day with your partner
How can one make a holiday special if you're already spending time with that person 24/7? Don't worry. It's possible! You just have to put some imagination into it and dig a little deeper.
Outdoor Picnic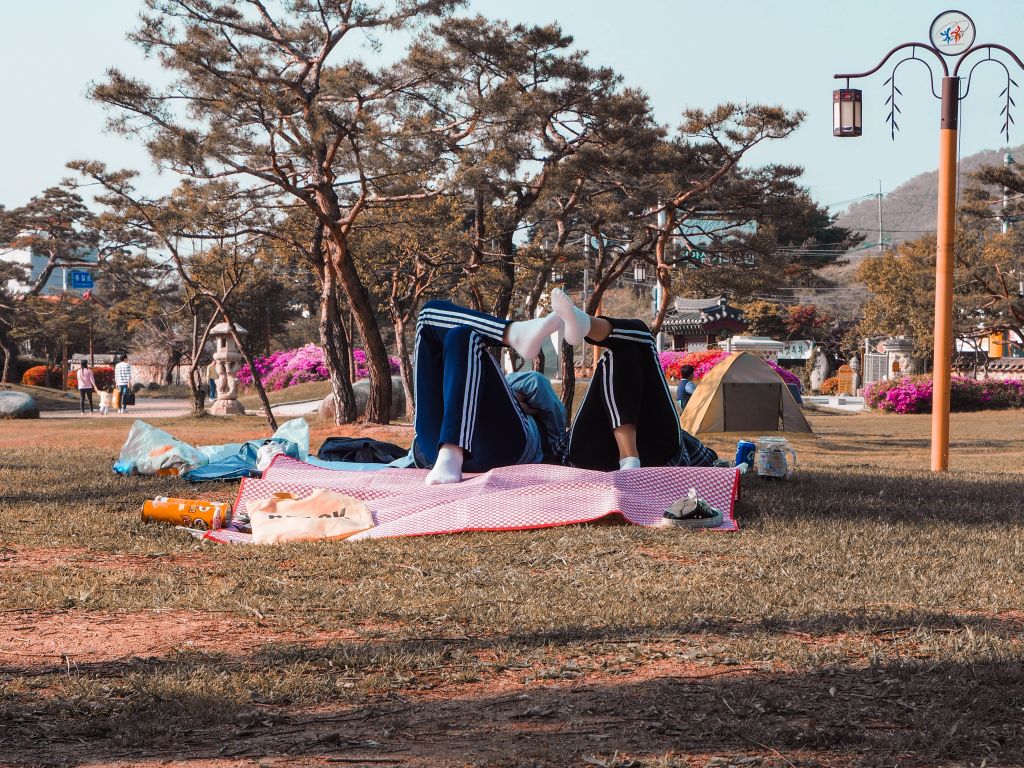 Assuming you and your partner are in each other's household or quarantine bubble, getting outside can make a big difference. Sure it might be chilly outside, but all the more reason to grab some more blankets and cuddle up on your picnic blanket! Bring both of your favorite foods—bonus points for remembering what those are—and maybe a couple of surprises too. You can really jazz things up with a speaker and a pre-curated list of both of your favorite songs. We're not crying, you're crying!
Vista Point Date
You can even drive to a scenic overlook or vista point in your area or nearby town and have a little picnic from your trunk. Pack some blankets, something warm to sip on, and a romantic meal (or takeout). You can open up your trunk to stare out into the view while enjoying your meal.
This works best with wagons, SUVs, or trucks, but if you've got a compact car, it'll still be romantic hanging out in your front seats. You can even prop a tripod on the car and snap a few photos to commemorate this romantic moment.
Scenic Biking Date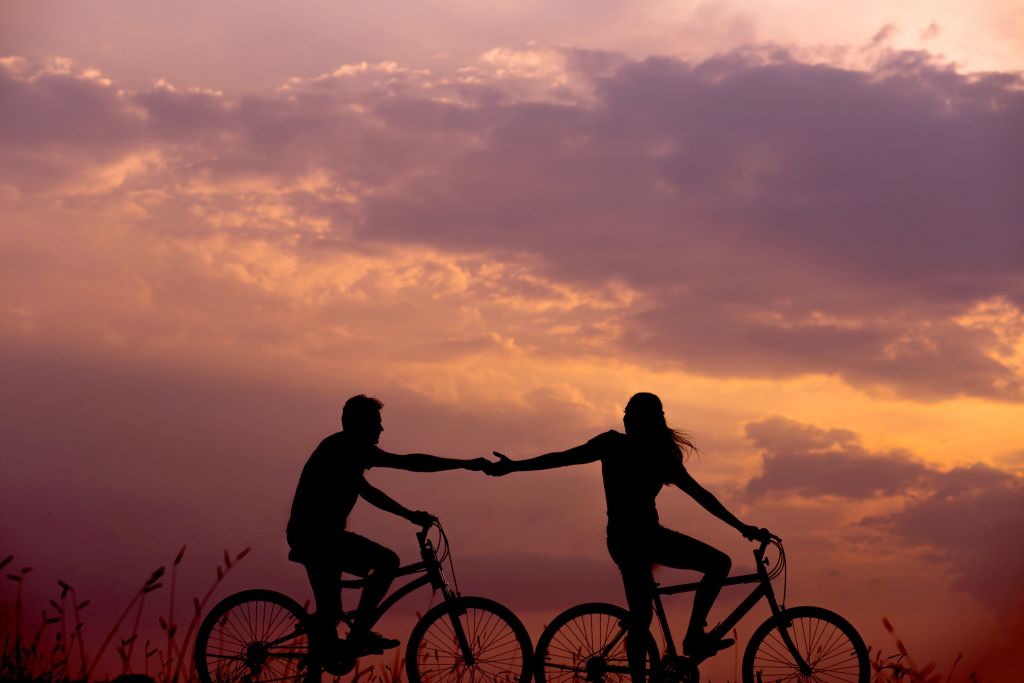 Have your bikes been collecting dust in storage? Break them out for a nice brisk bike ride around town (or in a neighboring town) for a fun Valentine's activity. Fill a backpack with some water (maybe even in your matching LARQ Bottles) and some snacks for the road. You can even plan a rest stop at a vista point, lake, beach, or other romantic location at the end to have a nice casual meal with a view.
Romantic night in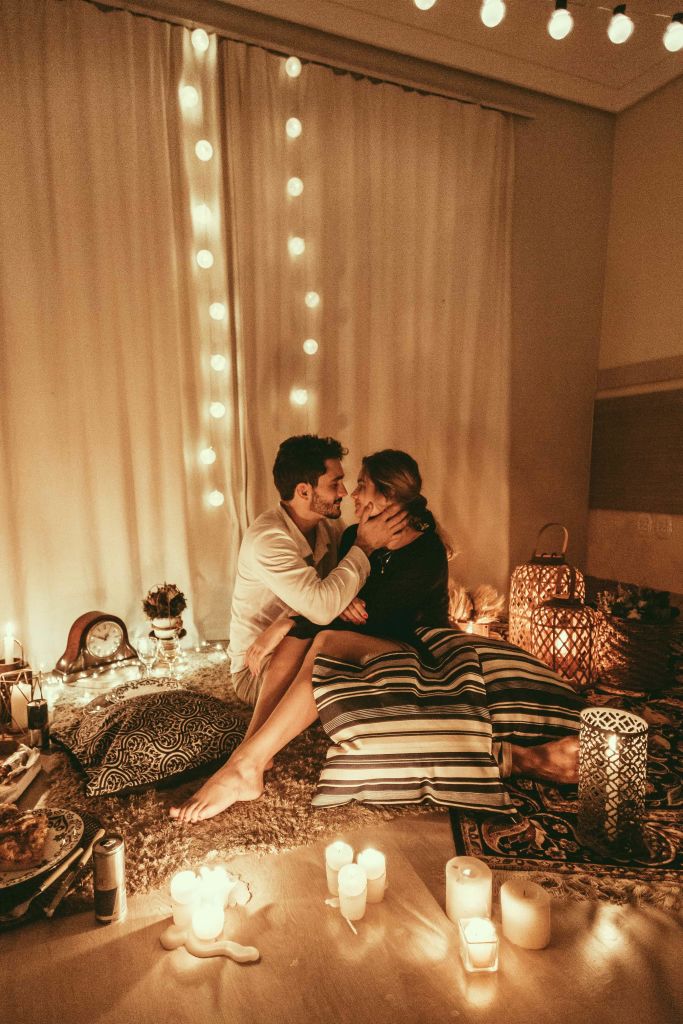 Prefer to stay in? You can transform your home into a little getaway for two if you put your mind to it. Set the mood with candles and flowers everywhere (maybe grab some flameless candles just in case).
Dress up—like really dress up. This can make a world of a difference for two people that have been living in sweats.
Make your favorite meal together or surprise your partner with a homecooked meal. Cooking not your thing? Order takeout!
Make the night special by watching a movie (maybe something rented that just came out), putting on some music to dance to, doing an at-home paint-night, playing board games like "We're not really strangers", or you know, whatever you want to do as the night goes on… player's choice. Just remember this is a night to celebrate your relationship, so don't be afraid to put your own sentimental spin on it.
Dine on the patio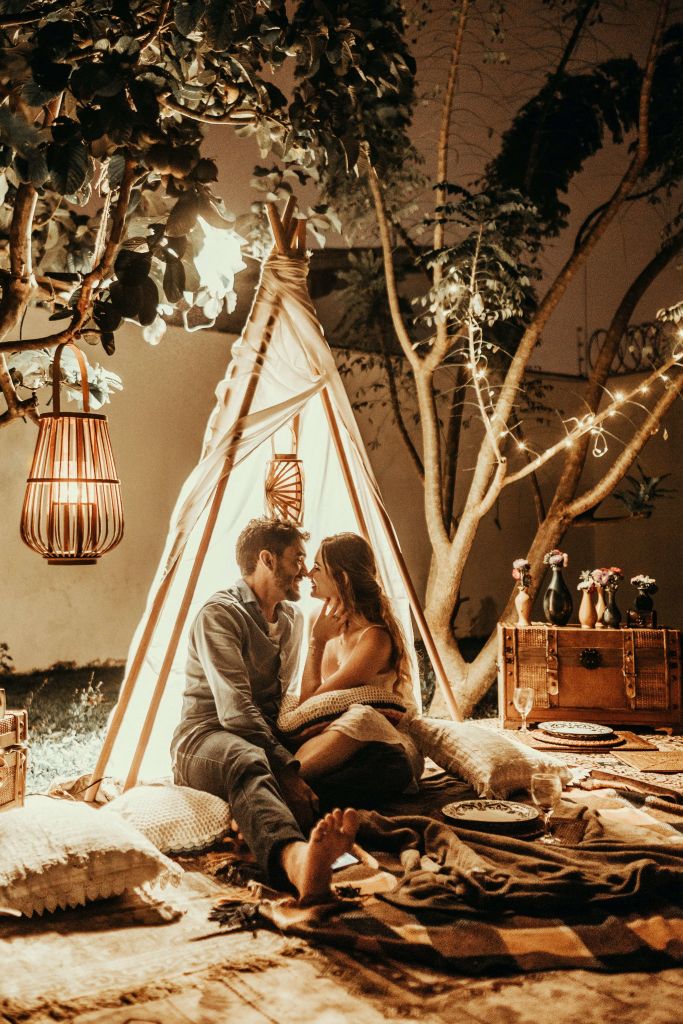 You're not leaving home, but you're not staying in. If you've got a patio or balcony, turn it into an outdoor dining experience! If it's chilly where you are, maybe break out the space heater or layer on with some blankets.
For decor, you'd be surprised how big a difference some plants and flowers will make. Don't have patio furniture? Don't sweat it. You can set up your own little outdoor picnic here too. A cardboard box with a sheet laid over makes for a great table, too.
Since you're at home, there's no excuse to dress up and use proper silverware and plates to make it feel like you're dining out. Complete the dining experience with a special drink you've dreamed up to remember this night. Light some candles and play some music to set the mood.
Long-distance Valentine's Date Ideas
If you're in a long-distance relationship or can't be with your partner on this day, don't sweat it. Here are some ideas for making Valentine's day special no matter where you are.
Order in together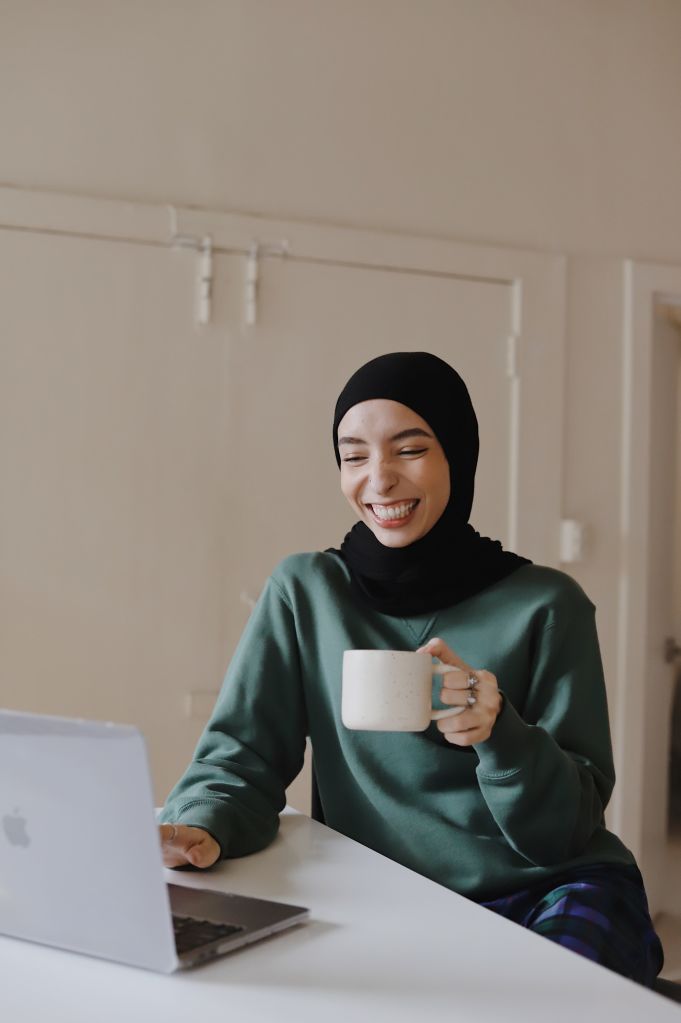 Being miles apart doesn't mean you can't simulate an in-person meal together. When you're in a long-distance relationship, every minute you spend together counts, so that may mean ordering in instead of cooking. Order a similar cuisine so it's as if you went to the same restaurant. To spice things up, you could also order the meal for your partner (let's see how well you know them) so it comes as a delightful surprise! Make sure you dress up—even if it's just your upper half. This small gesture can really make the date feel special. Follow dinner with watching a movie together—this might take some coordinating to press "play" at the exact same time.
Cook together
If you're no stranger to multi-tasking or enjoy a little "Iron Chef" moment, cooking can be a fun date. Pick a recipe that isn't too complicated so that you can still enjoy yourselves and chat while you're prepping or cooking. Make sure you have something to dock your phone on or video chat from your laptop. Pro tip: use your headphones with a microphone so that the sound is picking up your voice more than the sounds of your cooking. Don't forget to snap some pictures of the finished meal to share with one another! Memories like this are unique and you'll want to look back on them.
Date in a box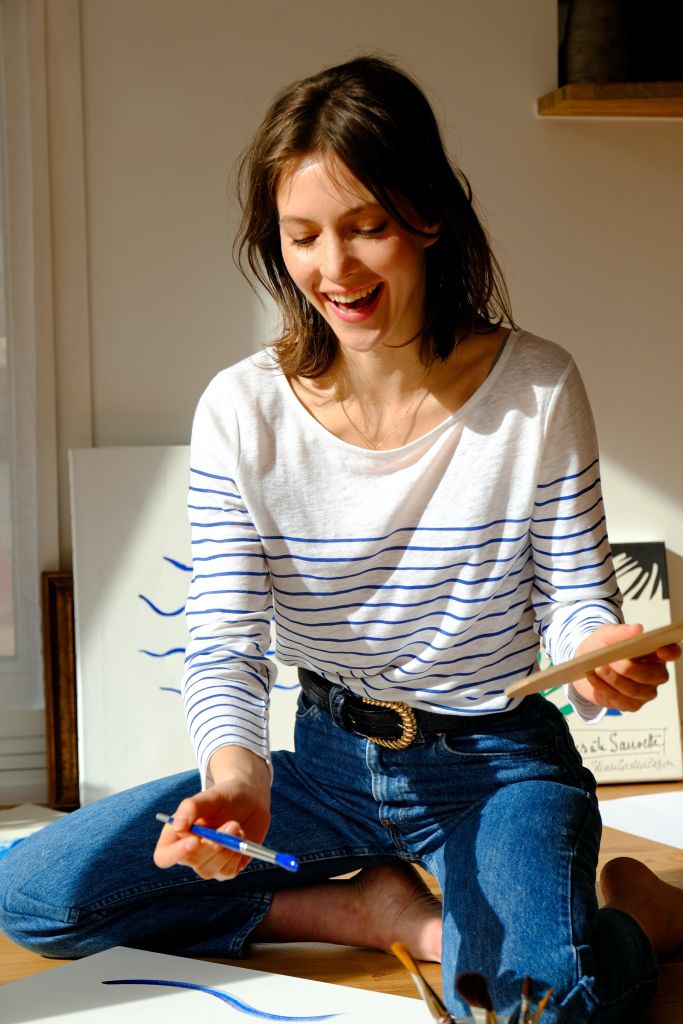 Here's an out-of-the-box idea (pun intended). Order an activity you can do together and have it sent to your partner.
It could be a paint set with a canvas to have a virtual paint night. For this, you can choose a watercolor set and some watercolor paper. Or maybe a few acrylic paints and a canvas. Whatever you choose, make sure you also provide an image you'll both be replicating! Here's to your little Bob Ross moment!
It could be a 1000-piece puzzle for all you puzzle-lovers out there—in which you're both completing the same one virtually. You can easily make this easier or more difficult depending on how much you or your partner like putting puzzles together. You can even get something special like a puzzle of your favorite place you've visited together, or artwork you both love.
You can even order a miniature candy-making kit for you both to make on your video call. These Japanese miniature kits are definitely a fun and interesting experience. You can make your favorite foods like burgers, sushi, or even donuts!
Sip your favorite drink and enjoy doing something out of the ordinary together. Whether you both crush it or both fail at it, it'll be a fun unique experience you'll never forget. 
---
Any of these date ideas can be adapted or combined to your liking! Whether you're in a relationship or want to celebrate with friends, there's something here for everyone. We hope you find these ideas helpful and don't forget to wear your masks to slow the spread of COVID-19. Happy safe celebrating for Valentine's Day!