Is your home eco-friendly? Take a few tips from the experts. You don't have to break the bank in order to save the planet (believe it or not). And you don't have to completely change your home's aesthetic either if you don't want to. One of the keys to cultivating an eco-friendly home is to buy less.
Yes, the minimalistic approach to home design can be more eco-friendly but we'll talk more on that later.
Be mindful
Be mindful of what you bring into your home. This is the foundation of any sustainable home and sustainable lifestyles. Being mindful means that you are considering the outcomes and repercussions of your purchase. Does it add value to your space? Does it perform multiple functions that improve your quality of life? What is the longevity of the item? How likely are you to keep it for years to come? Considering these questions and more can help guide your decision–a decision that mitigates waste.
Go for minimal
We're not saying everyone needs to be a minimalist, but taking a minimalistic approach to your home can be more sustainable in the sense that you should be buying less. Think Marie Kondo–only keep what sparks joy in your life and nothing else. Taking this approach will help you build a home free of clutter and distractions–just pure oasis (what a home should be in our opinion). More stuff means more potential for trash. Let's face it–impulse purchases are not our best moments, but they tend to happen.
Energy-efficient appliances and lighting fixtures
Daily use of appliances and light is a fact of life, but there are ways to make it sustainable. For starters, switch to energy-efficient everything. Your refrigerator, toaster oven, microwave, laundry machine (washer and dryer), lightbulbs, TVs–you name it.
Water-saving appliances and fixtures
Similar to energy-efficient appliances, there are water-saving ones too. Think about your dishwasher, kitchen sink, bathroom sink, shower, and even your toilet. Swapping out old fixtures (if the house was built before 1994) can reduce your water consumption and lower the water bill. Who doesn't want that?
Our friends at Nebia, partnered up with Moen to create the latest water-saving shower: Nebia by Moen. The Nebia Shower is a piece of luxury in itself with its proprietary H2Micro technology that optimizes droplet size and controlled water coverage to have maximum impact without the extra water. The latest project, Nebia by Moen aims to reach more homes than ever in order to save one billion gallons of water by 2021. You can actually become a Kickstarter backer and receive your own Nebia by Moen shower (starting at $160) now until February 28.
Sustainable materials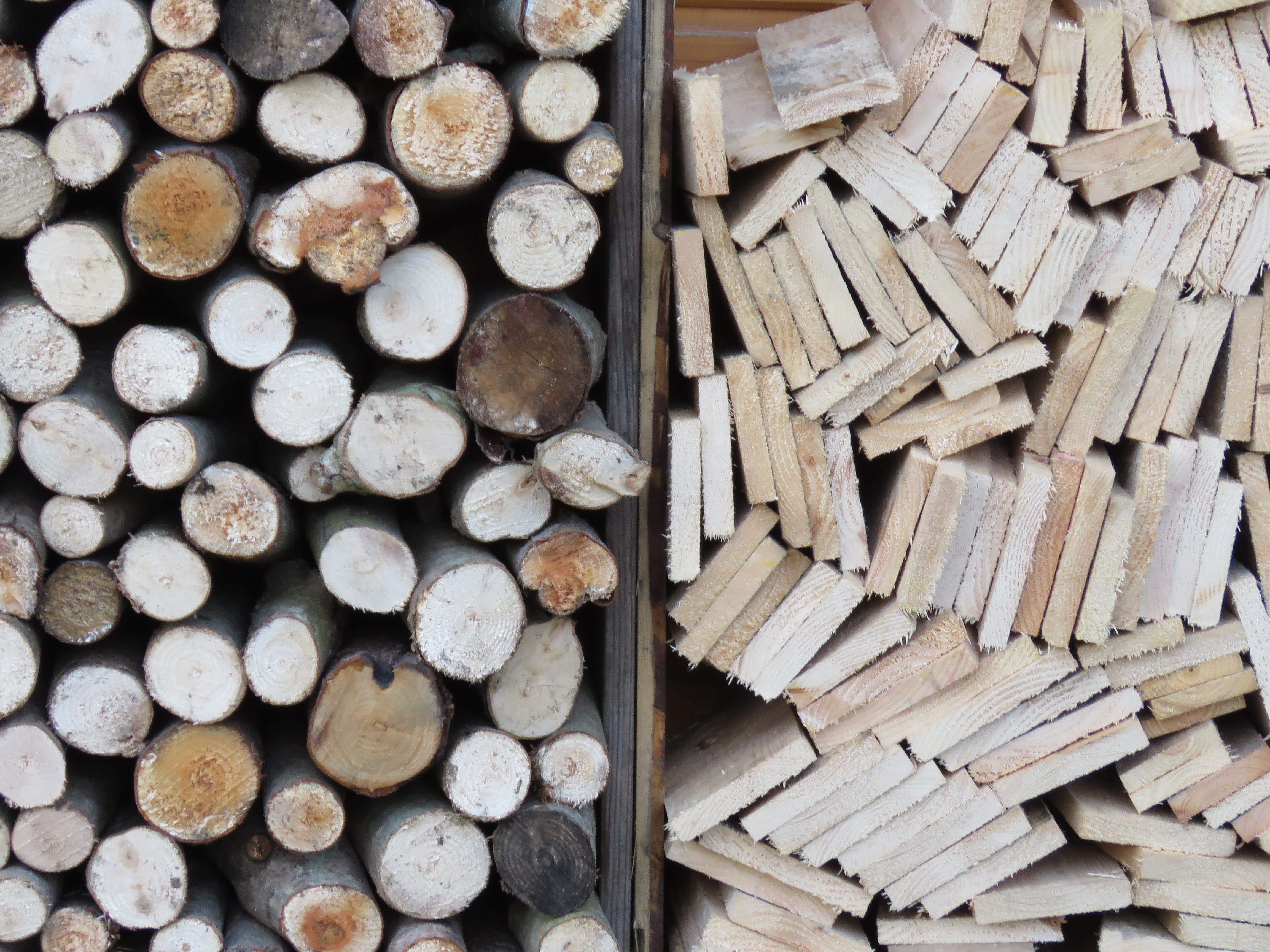 The demand for eco-friendly materials in homes has grown just over the last few years, so naturally, eco-friendly materials for the home are more accessible than ever. So your dream sustainable home is certainly within reach.
Bamboo
Unlike wood, bamboo is a highly renewable resource. It requires minimal care and water to produce. Technically, bamboo is a grass, not a tree. And it grows at a higher rate than trees do; it takes just three to five years for bamboo to regrow to its full adult size. Bamboo is naturally pest-resistant (no need for pesticides in growing it), antibacterial, antifungal, and requires far less water than similar plants. It's also better for the environment–absorbing 5 times more carbon dioxide, and producing 35% more oxygen than similar plants.
FSC-certified wood
Wood is a luxurious component to add in your home, but it can be costly for the environment. Shop responsibly for FSC-certified wood. The Forest Stewardship Council (FSC), is a nonprofit organization that promotes responsible and sustainable forest management. This certification indicates that the wood was sourced from a responsibly-managed forest.
Reclaimed, recycled or salvaged wood
These tend to be used interchangeably, so we'll define them for you. Reclaimed wood is wood taken from old buildings, warehouses, or ships, that are then upcycled and repurposed. Its physical properties are not changed. Recycled wood refers to wood that is reconstructed into a new product. Salvaged wood refers to unused wood such as fallen branches, trees or logs.
Rattan
Similar to bamboo, this natural material also grows quickly and uses minimal energy and resources to produce. Since it's a natural material, it is also biodegradable and recyclable.
Recycled plastic, metal, and other recycled materials
As aforementioned, the demand for more sustainable furniture is on the rise, and so are the options. When shopping for furniture, keep an eye out for furniture made from recycled materials. These can comprise of anything from recycled ocean plastic, to recycled metal, and even stone.
Natural fabrics and textiles
Textiles can have a major impact on the home, adding texture and warmth. For home textiles such as throw blankets, rugs, bedding, towels, and window treatments, seek out organic products. Processing takes a lot of energy and resources and varies drastically. Certified organic textiles can be identified by GOTS- (Global Organic Textile Standard) certification. This certification is the standard for processing organic fibers and certifies the ecological and social criteria of the entire supply chain. Organic fibers include cotton, organic wool, bamboo, hemp, jute, linen, ramie, and Tencel–to name a few.
Buy used. Upcycle. Get creative.
Depending on the type of furniture, buying used can be a bit taboo. We'd steer clear of buying a used mattress from someone you don't know. You know, for hygienic reasons. But how about that cool vintage dresser at the antique store? Or that free coffee table at the yard sale? Part of fostering your sustainable home is to find new ways to buy less.
Oftentimes, these can add a whole lot of character to your space, or they can be refinished to fit your home. After all, who doesn't love a one-of-a-kind piece of furniture that makes a bold statement or tells a story?
Donate or give away your old stuff
If you can, donate, resell, or give away your used furniture and household items instead of hauling them to the landfill. You never know if someone could potentially upcycle or reuse the item for years to come.