Whether you're looking for a family trip, a romantic couples' getaway, or an adventurous spot for a solo escape, there are many great places to consider for your summer vacation. The season may still be weeks away, but now is the time to start planning and booking. A recent survey by The Vacationer found that nearly 85% of Americans planned to travel this summer, continuing the 2022 trend that followed two years of lockdowns.
If you haven't decided on the destination, these spots are sure to inspire wanderlust, from lush Vancouver Island in the Pacific Northwest to the towering Rockies, the sparkling blue of the Caribbean, and beyond.
Jackson Hole, WY
All about outdoor adventure, breathtaking scenery, and abundant wildlife, summertime in Jackson Hole is glorious. The valley is encircled by dramatic mountain peaks and filled with rushing rivers and sparkling lakes. Base yourself here and you can easily visit both Grand Teton and Yellowstone national parks. Take part in everything from world-class fly-fishing, hiking, and biking, to whitewater rafting, horseback riding, golfing, and wildlife safaris. If you want a bird's-eye view over it all, embark on a hot air balloon ride or a scenic gondola ride at Jackson Hole Mountain Resort.
The historic western town of Jackson sits in the heart of Jackson Hole and will put you just steps from its many shops, galleries, restaurants, and nightlife. In the summer, there's a shootout reenactment every evening in the Town Square and a rodeo comes to town too.
Cape Hatteras Island, North Carolina
If you're looking for a more budget-friendly beach getaway, Cape Hatteras Island in the Outer Banks of North Carolina is ideal, with many free and cheap things to do. Of course, those who want to go all out and enjoy a luxurious escape soaking up the sun and the sand will find that too.
The island is characterized by long stretches of beach and dunes, maritime forests, and marshes, bringing opportunities for fishing, diving, paddleboarding, surfing, or simply searching for beautiful seashells. One of the top things to do is to climb Cape Hatteras Lighthouse which rises nearly 200 feet, providing sweeping vistas from the tallest brick lighthouse in North America.
Denver, Colorado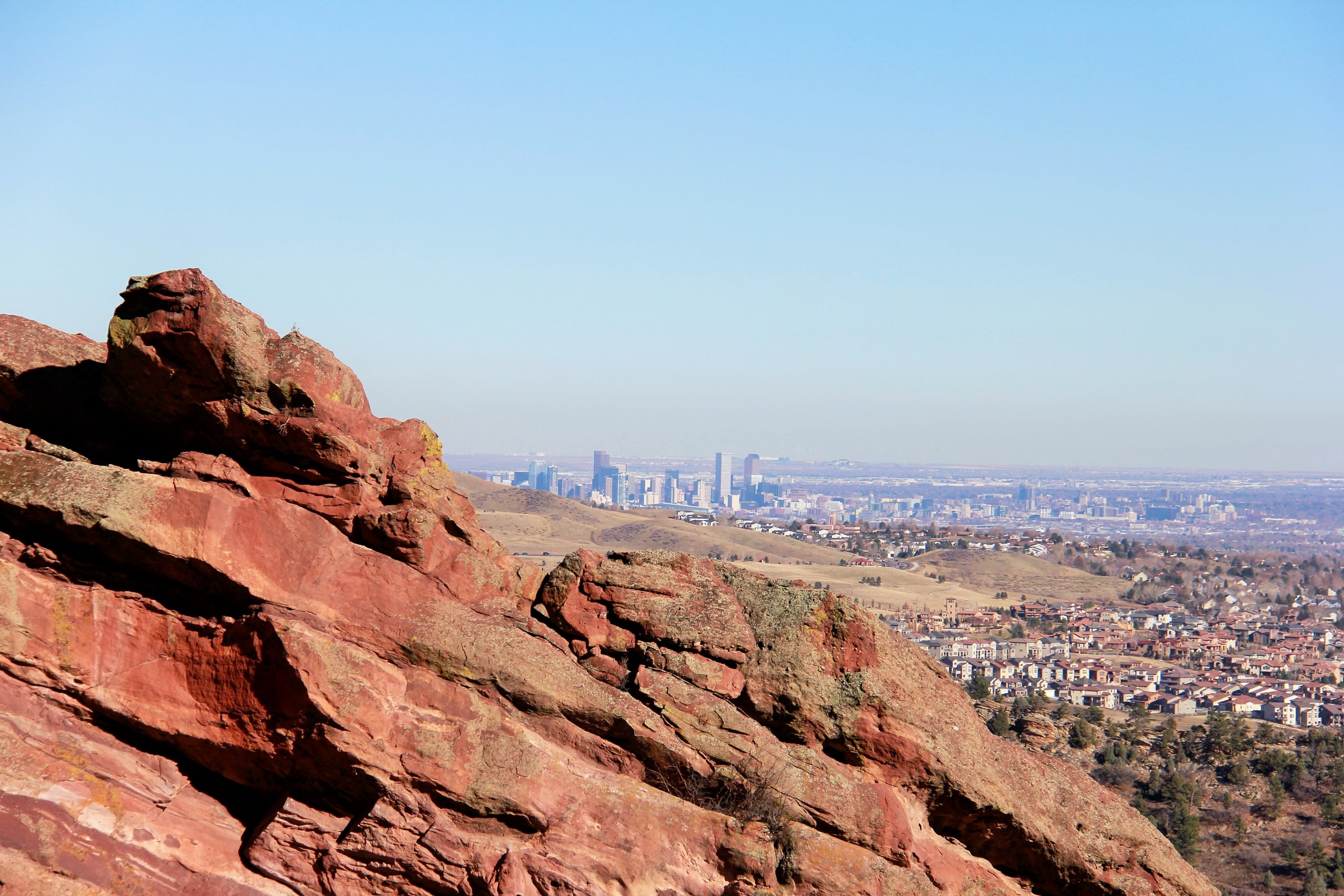 Denver is an active destination where locals and visitors alike often base themselves to take advantage of the close proximity to the Colorado Rockies for summer activities like hiking, climbing, biking, fly-fishing, and whitewater rafting. But there's plenty to do right here as well. Picking up a CityPASS is a great way to explore more for less, with big savings on attractions like the Downtown Aquarium, the Denver Botanic Gardens, the Denver Art Museum, and the Denver Zoo. Nightlife is buzzing in the Mile High City with a high concentration of classic bars, lively nightclubs, legendary music and comedy venues.
Upper Peninsula, Michigan
The Upper Peninsula of Michigan is ideal for nature lovers who want to enjoy unspoiled wilderness. The densely forest peninsula is surrounded by the Great Lakes and home to over 150 named falls. There are sandy beaches for swimming, scenic trails for hiking, and historic lighthouses for exploring. Marquette makes a great base with a rich history and picturesque downtown while offering a 42-mile stretch of Lake Superior ideal for paddling. Visitors can soak up the sun at beautiful beaches, swim off the shores in Presque Isle National Park, and pedal the 17-mile Marquette City bike path,
Or head to the northern tip of the Upper Peninsula and base yourself in the tiny town of Copper Harbor. It's been described as a mix of Sedona, Isle Royale, Telluride, and British Columbia, yet sees relatively few tourists. Located along Lake Superior at the base of Brockway Mountain, it's Michigan's northernmost community. Activities on land and water are abundant, and trips to Isle Royale National Park by ferry depart from here too.
Vancouver Island, BC
The largest island in the Pacific Ocean east of New Zealand, Vancouver Island sits just off the west coast of British Columbia, accessed by a scenic seaplane flight or ferry ride from the city of Vancouver. It's part of one of only seven temperate rainforest ecosystems in the world, with lush greenery, towering mountains, and wild coastlines. Visitors might begin their exploration of the island by enjoying the delights of the capital city, Victoria, known for its distinct British feel, complete with double-decker buses, horse-drawn carriages, and tea rooms. It's home to the world-renowned Butchart Gardens, intriguing museums, and picturesque parks. Plus, it boasts an outstanding food scene with eateries offering patios for alfresco dining on fresh-caught sockeye salmon, halibut, and all sorts of seafood, including just-shucked oysters.
Afterward, head out to explore more of the island, perhaps Pacific Rim National Park on the west coast with driftwood-strewn beaches, old-growth rainforest, natural hot springs, and abundant wildlife. Everything from countless bald eagles, wolves, and bears to seals and multiple whale and dolphin species can be spotted here. If you want to see orcas in the wild, travel further north to Telegraph Cove. It sits along Johnstone Strait – dubbed the "orca highway," and offers some of the world's best sightings, from kayaks, boats, or even the shore.
The Galapagos Islands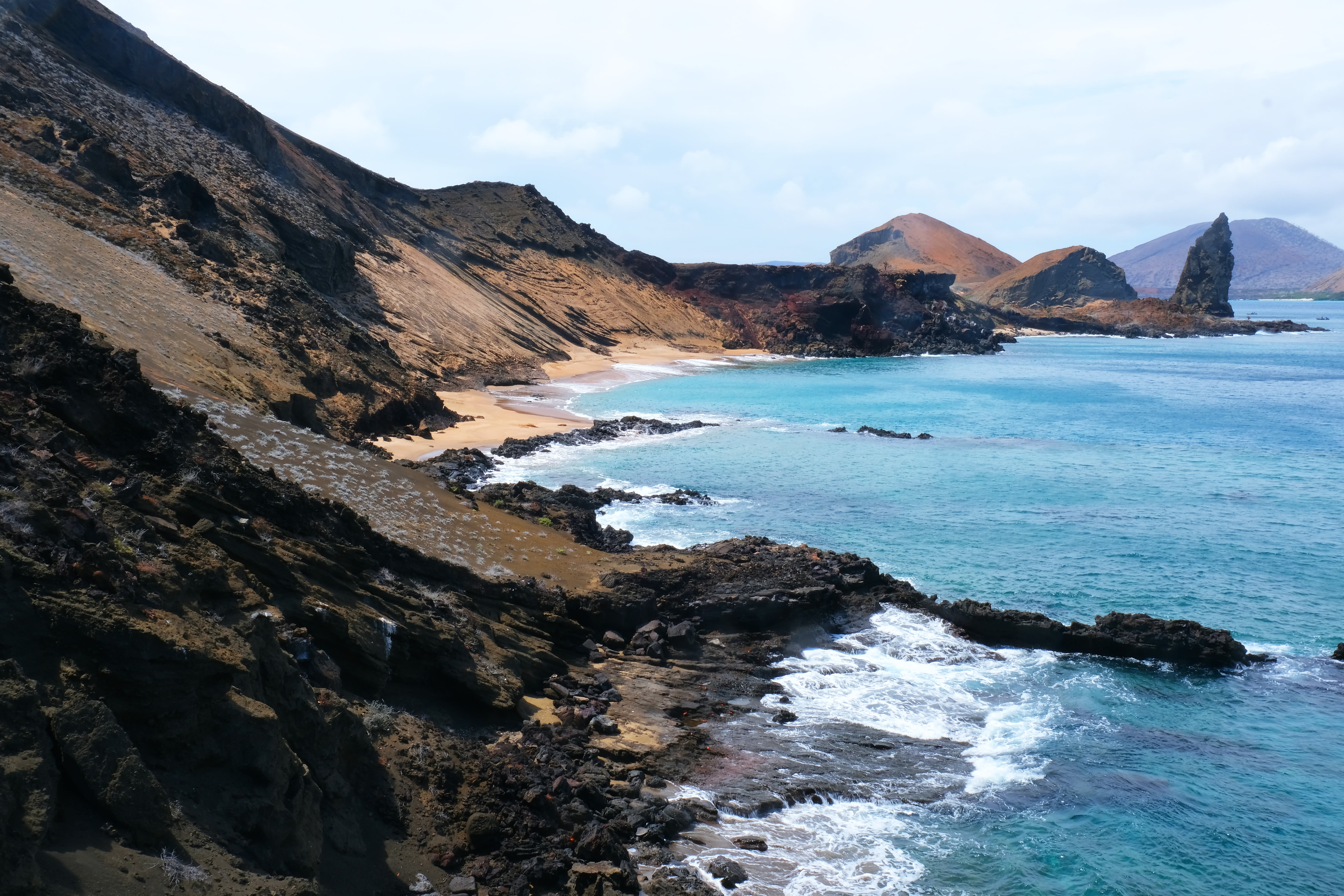 There's no place on the planet like the Galapagos, so if you're searching for the ultimate bucket-list trip this summer, it's hard to beat. Of course, the archipelago, located roughly 600 miles from the Ecuadoran mainland, is the place where Charles Darwin developed his theory of evolution. The wildlife is epic, with many rare and endemic species that can only be seen here. Plus, as the animals have no natural predators and no fear of humans, it brings the chance to swim alongside marine iguanas, saunter alongside giant Galapagos tortoises, and even frolic with sea lions. Penguins and blue-footed boobies are just a couple of the other favorites here.
If you plan your trip in August, you'll find temperatures pleasant around the mid-70s Fahrenheit, ideal for hiking. Wildlife opportunities this time of year are great for sea lions that will be birthing their pups. Giant Galapagos tortoises and Galapagos hawks can easily be seen too. Just be sure to book your airfare, accommodations, and tours well in advance as this is a popular time for a summer family vacation. You won't want to forget your LARQ water bottle for staying hydrated in this pristine environment either.
Grand Cayman Island, Grand Caymans
While most travelers visit the Cayman Islands in the wintertime, don't rule them out for a summer vacation. This is the "off-season" and while it's technically the rainy season, there is little precipitation to speak of, with an increase of perhaps around 10% over winter. Plus, hurricanes are rare here unlike many other Caribbean islands.
Grand Cayman Island offers the widest range of accommodation options and summer is the best time to score discounts that make a tropical getaway more doable. Spend your time keeping cool by swimming, snorkeling, or diving in water that's as clear as a swimming pool. Wading out into the sea at Stingray City offers an unforgettable activity where you can hand-feed hundreds of gentle stingrays that gracefully float all around you.