If your idea of a getaway means literally getting away from the business of the modern world, book your next vacation in an Earth house or an eco-friendly Airbnb. Earth houses are homes that are sustainably made with natural materials. Some of the features on this list include Earth homes that are located on beaches, islands, mountains, forests–you name it.
It's easy to get lost in the day-to-day, so reconnecting with nature is oftentimes the therapy we all need. Maybe that's the tree-hugger in us talking but we're huge fans of this Earth and if we can marry the idea of adventure, sustainability, and design together, we will. And that's how this post was born.
Up next, you'll read about some of the most remarkable homes we could find on Airbnb that are eco-conscious and promise the tranquility that nature has to offer. Plus, there's a little something in here (aesthetically-speaking) for everyone.
Architectural wonder in the forest
El Cope, Panonome, Cocle, Panama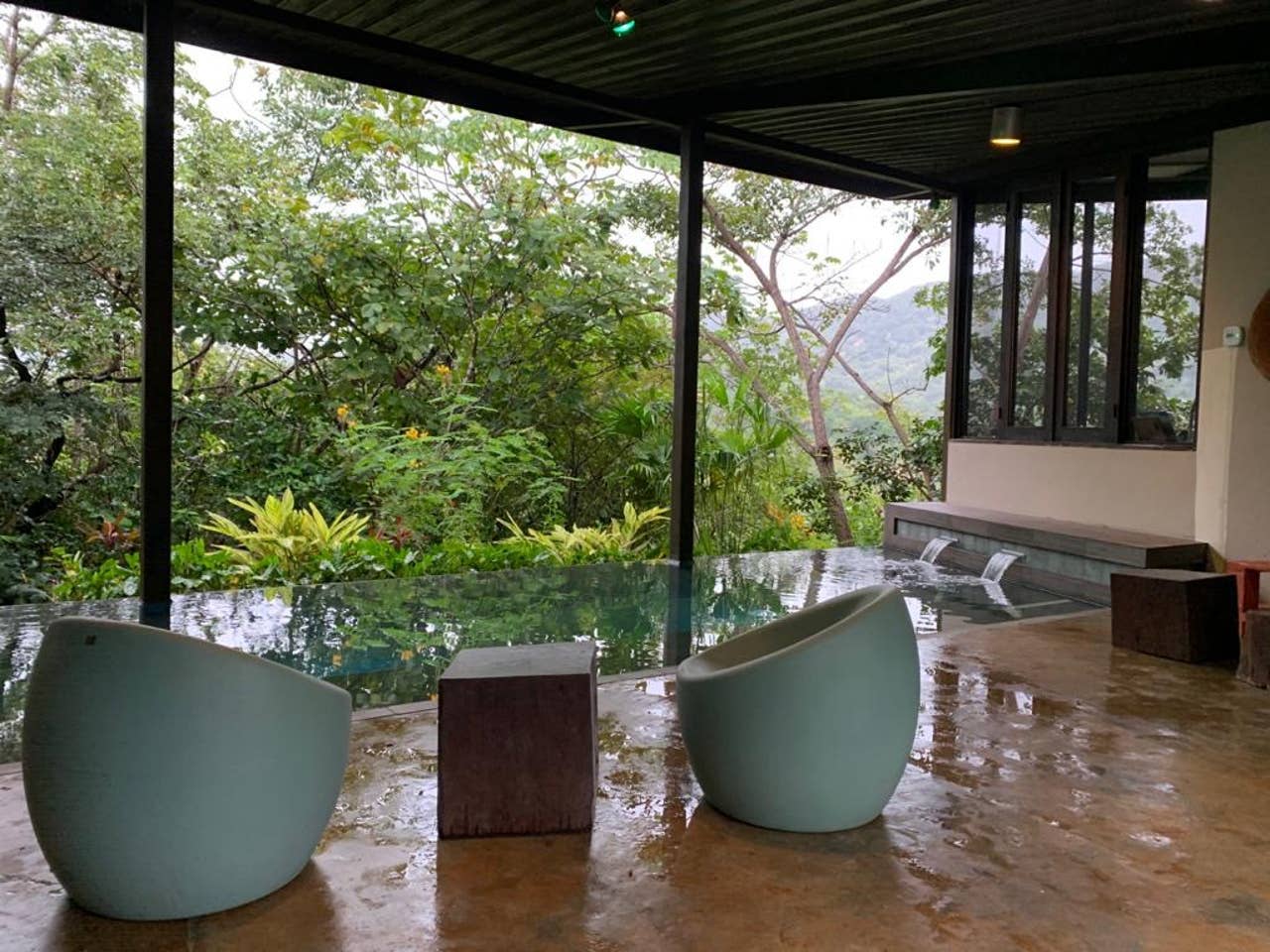 If unique architecture and eco-design really tickle your fancy, this Earth home secluded in El Cope, Panama is for you. It's truly a getaway as it is tucked away in the near the Omar Torrijos national park, called "a cloud forest" by its Airbnb host. The home has features in various architectural magazines hailing from the US and Europe and surely one to see. You'll enjoy breathtaking views of the luscious landscape while lounging in the home's saltwater infinity pool. You will also enjoy nearby hikes, waterfalls, and birdwatching–our kind of vacation if you ask us. 
Hygge Hobbit Haven
Orondo, Washington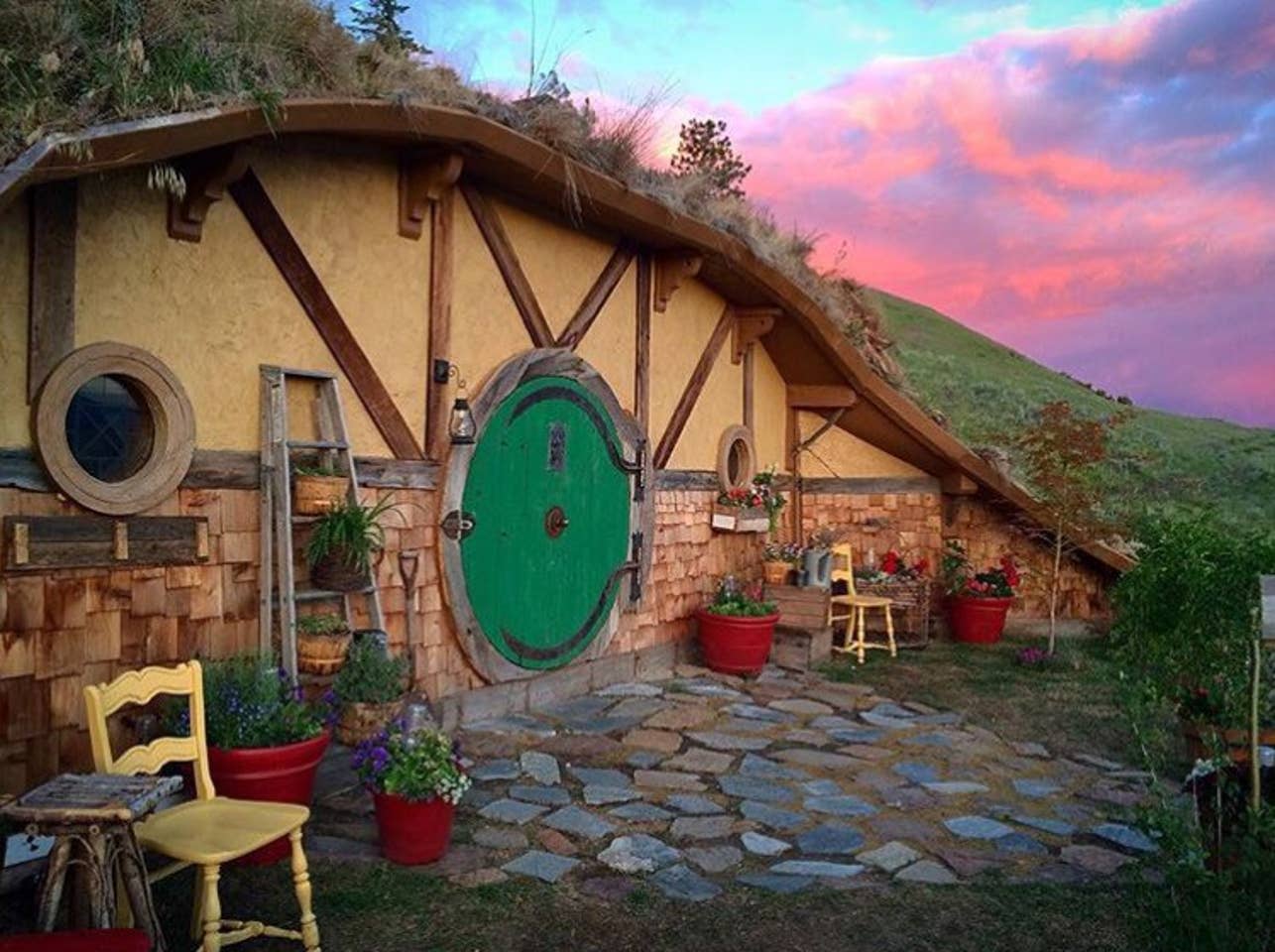 With an uncanny likeness to our favorite Hobbit house, you can live out your best life in this cozy and fantastical one-bedroom home. It's a 2-mile drive up a remote hill, but when you get to the top, the view is breathtaking. The home is complete with the iconic round green door, and barrel-shaped architecture. The furnishings only make it that much more magical. It's also pet-friendly! 
Tranquil Balinese Eco-dome
Bali, Indonesia

For anyone who wants to be immersed in the natural surroundings Bali has to offer, this eco-friendly bungalow is a must-stay. It's a BioArchitectural dome made from bamboo and other natural materials. It's equipped with a luxurious California King size bed, skylight, bird's eye view of the landscape, and plenty of power outlets and access to wi-fi. But let's be real–in a place like this, you don't want to be on your phone the entire time.
Villa Aalaya
Ubud, Indonesia

Villa Aalaya is Sanskrit for "home", but don't be fooled–this site is probably your dream home. It comprises of three antique teak buildings. The first is a daytime space that includes the kitchen, dining and living rooms. Another building is complete with three bedrooms, a TV area, a library, and two upper-level spaces for working, meditation, or whatever suits your fancy. Lastly, there is a private bedroom with its own private outdoor bathroom and veranda.
Eco-Loft Bamboo Bungalow
Tambon Ko Phy-ngan, Thailand

Tucked away in a tropical garden by the sea, the Eco Loft is a beautiful eco-retreat in Thailand. It's made entirely of bamboo and wood so you'll get the feel of living right in nature. The bungalow features a gorgeous sea view from the upper level complete with a balcony that overlooks the canopy of trees and the nearby beach.
Agave Moon
Porto, Portugal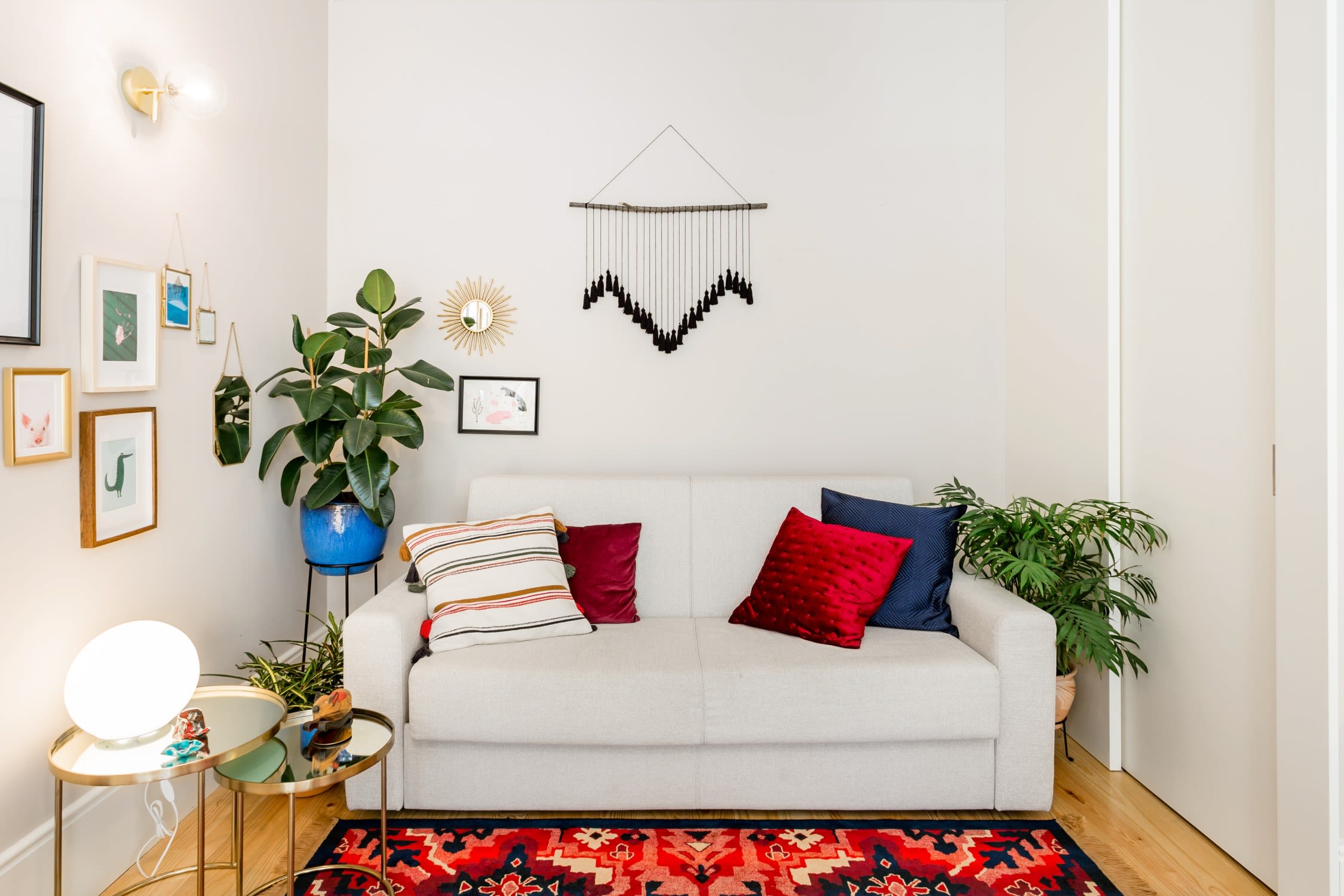 On the smaller scale, this doesn't qualify as an Earth home, but it's important to call out hosts that create eco-conscious homes. This eco-chic apartment located conveniently in Porto, Portugal features eclectic decor that blends modern and traditional Portuguese styles. The space is light and airy and includes all of the essential amenities. It's nestled in a traditional part of Porto which is home to many family-owned shops and restaurants, so if you want to live as the locals do, this is the spot. This part of Porto offers serene, quiet nights and it's just a short walk from shopping and bar streets.
Spacious Sustainable Earth House
Bonogin, Queensland, Australia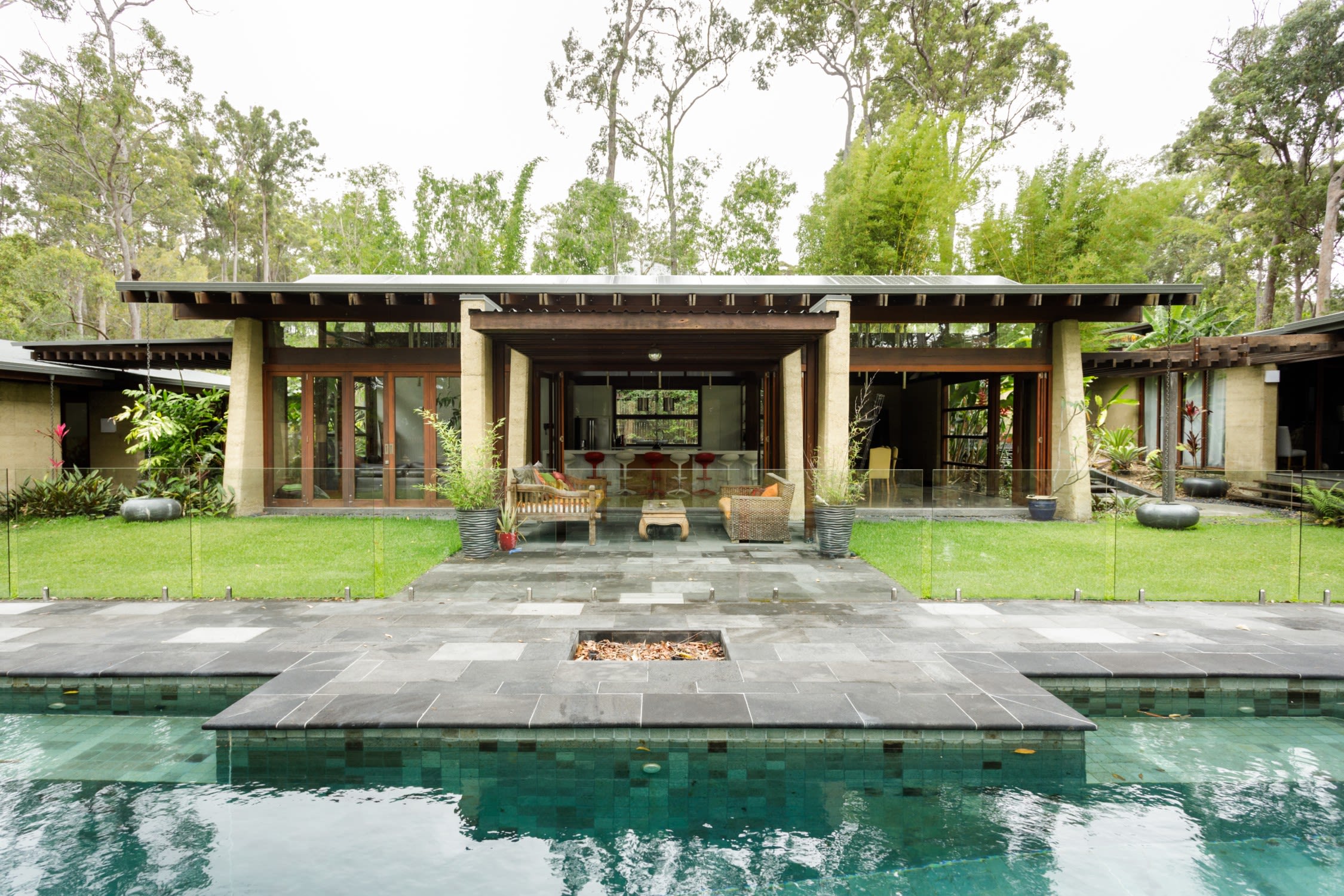 This large property is a unique retreat centered on sustainability. It's an oasis in the Mudgeeraba forest with rammed earth walls, recycled timber, floor-to-ceiling windows, and a chemical-free 10-meter pool. Immerse yourself in nature in this beautiful villa and you'll enjoy it. The property is a 22-minute drive from the Gold Coast, so it's a nice escape from the hustle and bustle of the area.
Idylle Maison
Matera, Italy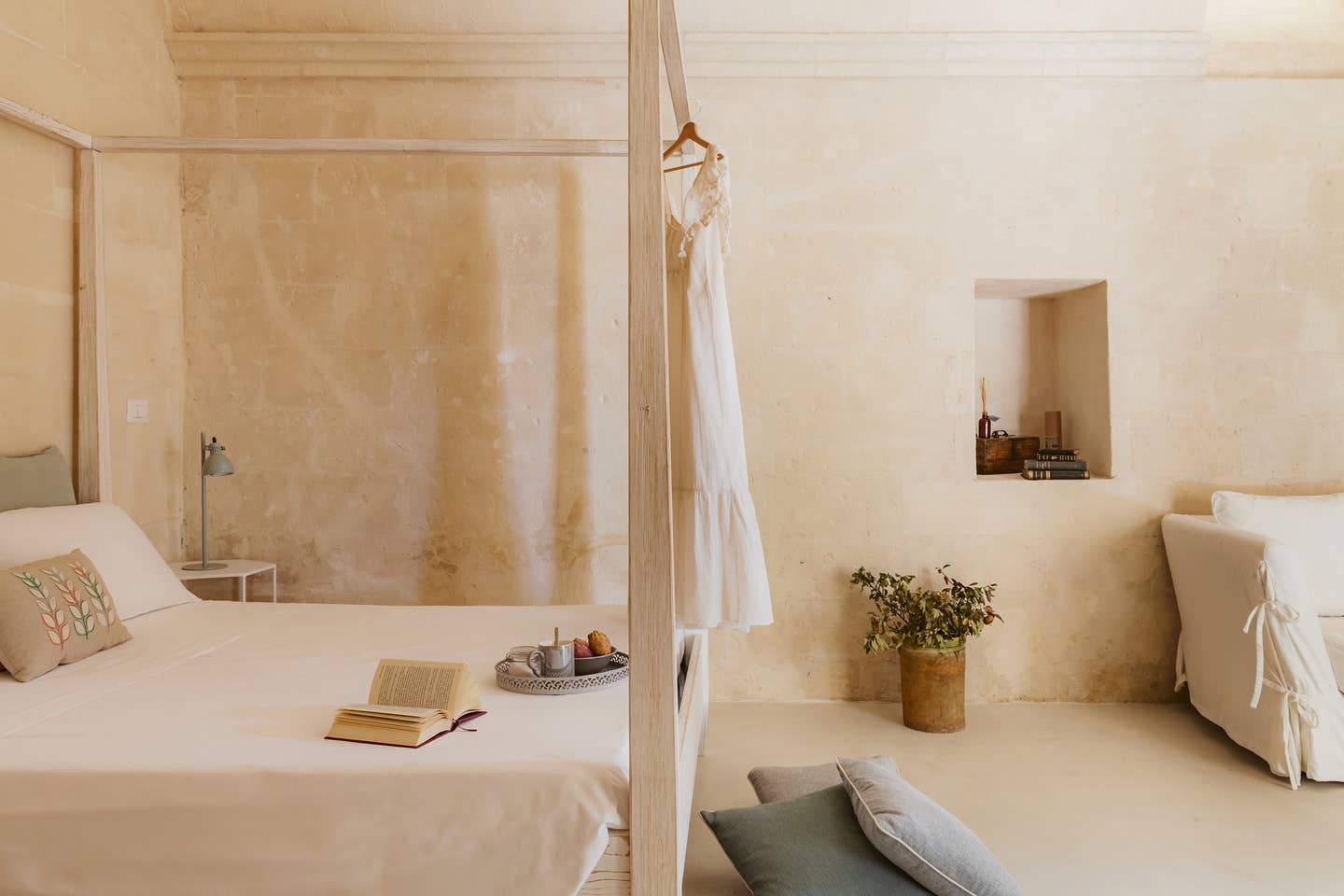 If you keen to live like the Italians do in a romantic bright and airy home, Idylle Maison will surely be a treat. It's thoughtful furnishings and bedding make it a space you want to surrender to. It's minimalist, calming, private and surrounded by gorgeous views of Matera's skyline.
Canava Villas II in Medieval Village
Emporio, Santorini, Greece
If tranquil surroundings away from busy city streets are your idea of a vacation, look no further. Canava Villas II is situated in Emporio, Santorini's largest village, is set on a hill overlooking the town and nearby sea. The home's design is thoughtful and accents natural stone walls. However, it's not short of creature comforts like an outdoor patio with a jet plunge pool among many other amenities.

With sustainability at the forefront, we're seeing a lot more eco-friendly homes popping up for rent on Airbnb and we dig it. Have you ever just typed "Anywhere" in the search bar? For your next adventure, go the road less traveled and take a few friends along for the ride. Which of these is your next eco-getaway?