If a salty sea breeze, soft sands, and crystal-clear blue waters are what you're craving, you have many options. Whether you're looking for the ultimate family-friendly summer vacation or to escape the cold of winter and head somewhere warm and tropical for a romantic escape, there is a long list of beach destinations to consider.
To help you make that decision easier, we've compiled a list of some of the best beach vacations in the world, from idyllic spots in the United States to more exotic locales for those who want to give that passport a workout.
Key West, Florida
Ideal for those who are dreaming of the Caribbean but don't have a passport, Key West sits at the southern tip of the Florida Keys and offers that tropical vibe without the need for one. It boasts stunning white sand beaches edged by turquoise water providing the quintessential Jimmy Buffet experience. During the day, enjoy all types of water sports from swimming and snorkeling to kayaking and paddleboarding. Or explore on land, with historic landmarks like the former home of Ernest Hemingway along with plenty of galleries and beach boutiques. A sunset cruise is a must at the end of the day as you'll be able to sail through the glorious colors splashed across the sea. Afterward, delve into the famously buzzing nightlife along Duval Street with legendary bars like Hog's Breath Saloon.
Note: Be sure to bring your LARQ Bottle Filtered for pure, clean water that ensures healthy hydration. According to the Environmental Working Group (EWG) drinking water quality report, the tap water in Key West contains 178 times the amount of HAA5 (a contaminant that's been linked to multiple types of cancers and organ injury).
San Diego, California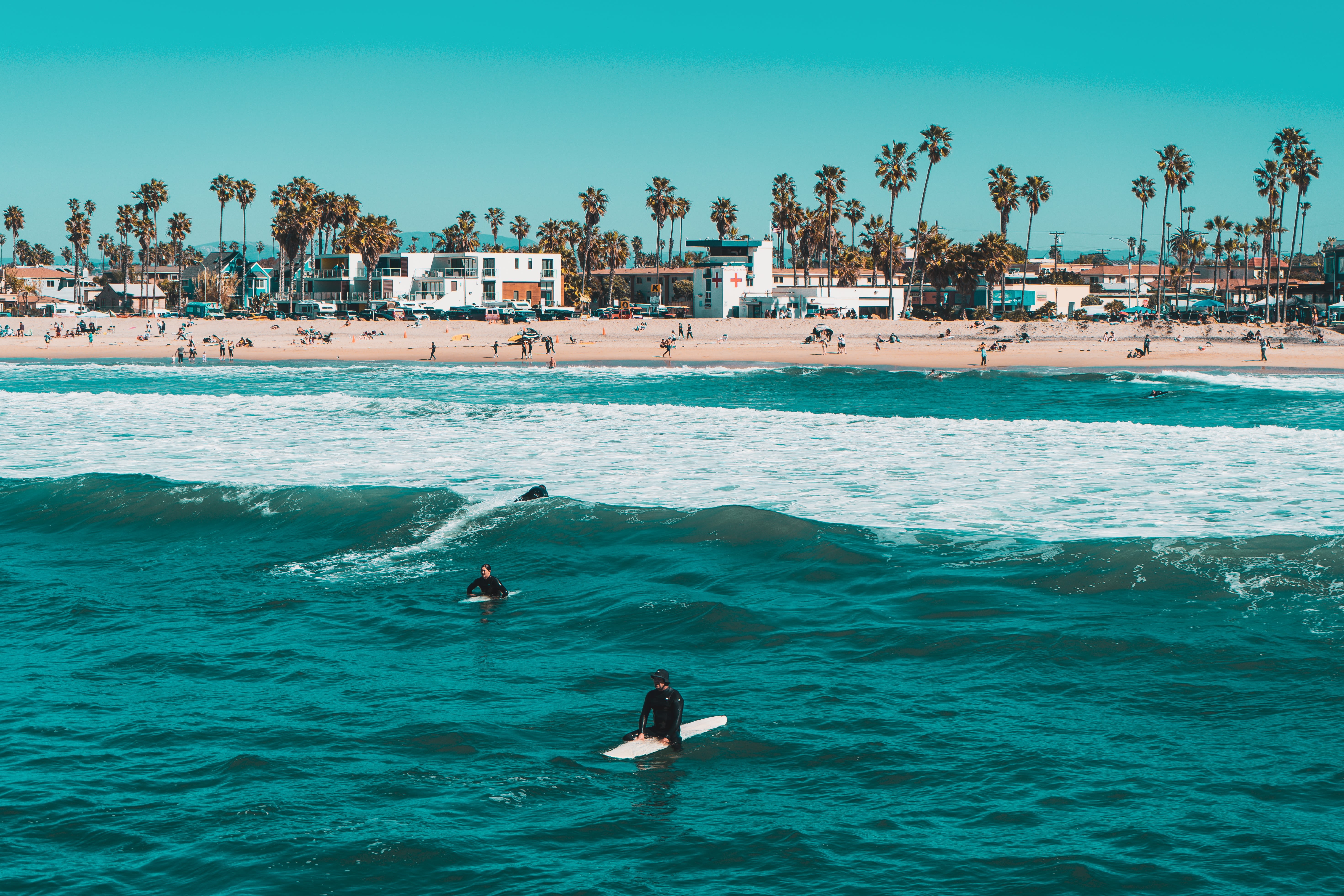 San Diego is renowned for its abundant sunshine with pleasant weather all year round. It doesn't get too cold or too hot, and the city boasts many spectacular beaches for taking advantage of the mild climate. Just north of downtown, La Jolla Shores offers outstanding snorkeling and diving as well as providing a great place to learn to surf, as it's somewhat protected from prevailing southwest winds. Families with kids will appreciate the impressive beachside playground, complete with fireman poles and slides. At the end of the day, gather around one of the forest pits to roast marshmallows.
Coronado Beach on Coronado Island, connected to the mainland by bridge, is a mile-and-a-half-long stretch of sand that glistens in the sunshine due to the high concentration of a silvery mineral called pica. The gentle waves are ideal for boogie boarding and there are shallow areas safe for the little ones to splash around. Every evening just before dark, crowds gather to marvel at Coronado's famously colorful sunset with the mansion-lined stretch between Hotel Del Coronado and Sunset Park one of the best vantage points.
Provincetown, Massachusetts
Located at the northern tip of the hooked-shaped peninsula known as Cape Cod, Provincetown is fun and quirky, long known for attracting creative types, becoming an artist colony more than a century ago. In fact, it claims to be the oldest still-existing artist colony in the country. The downtown area is full of character and charm, offering great people-watching along with art galleries, bookstores, fudge shops, seafood shacks, and fine dining restaurants with Commercial Street serving as the hub for food, shopping, and entertainment.
Provincetown also boasts some of the most beautiful stretches of sand on the east coast, with 30 miles of beaches and vast dunes. Race Point Beach is popular for swimming and watching whales while Herring Cove Beach is one of the best beaches for families with children with calm water ideal for wading. For peaceful seclusion, Long Point Beach feels like it's one of the world's most picturesque private beaches, away from the summer crowds.
Cabo San Lucas, Mexico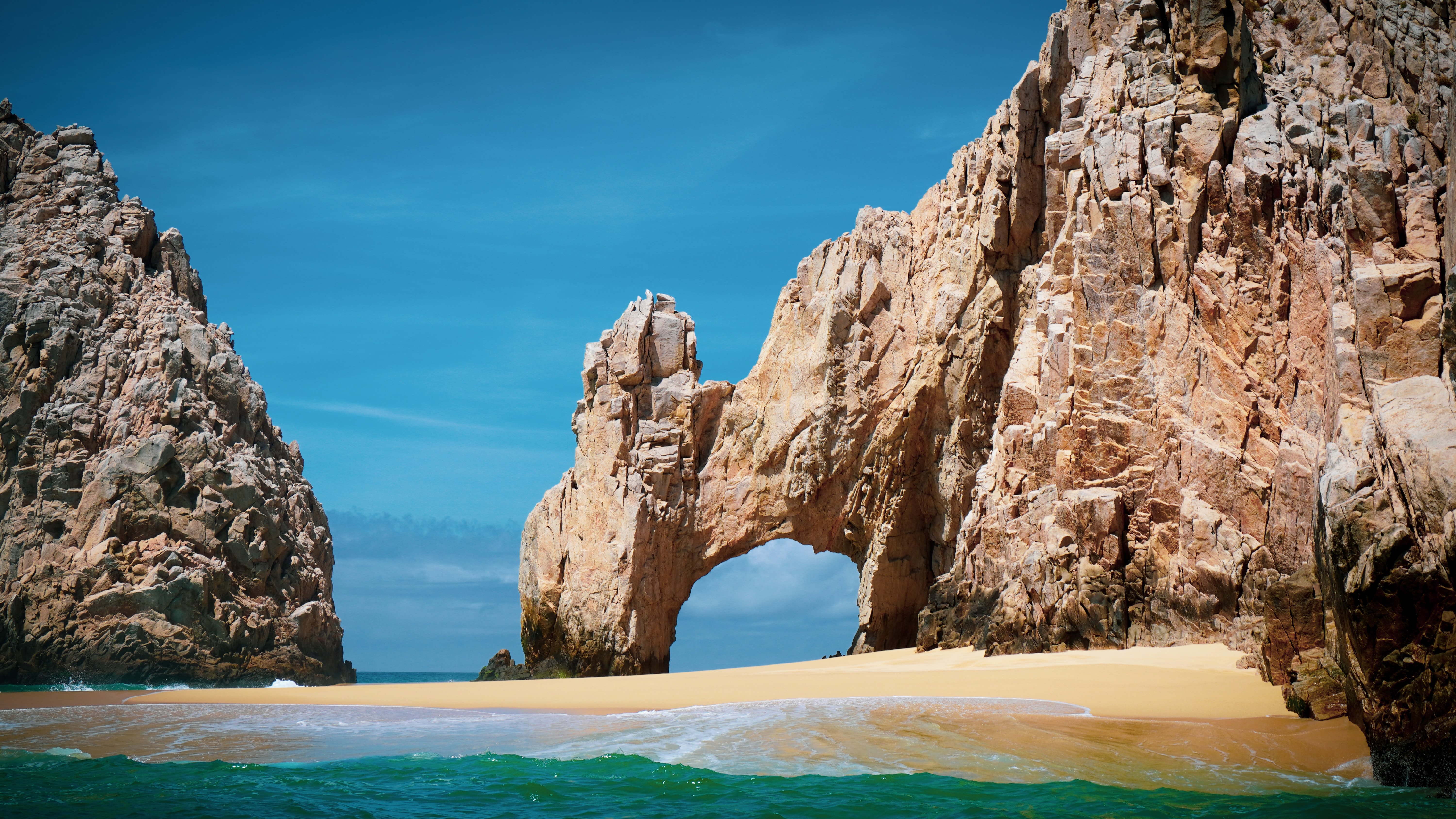 Cabo San Lucas sits at the southern tip of the Baja Peninsula in Mexico, with the Pacific Ocean on one side and the Sea of Cortez on the other. It's within easy reach of many U.S. residents seeking more international flair and it offers a wide range of luxury beach resorts, including some with their own golf courses.
The beaches along the Pacific side of the peninsula are too rough for swimming, but the brilliant aquamarine waters of the Sea of Cortez are ideal. Sandy, crescent-shaped Medano Beach is one of the most popular swimmable stretches, backed by lively bars and eateries, although there are several miles of safe swimming beach from the east side of the harbor entrance to Villa del Mar, at the east end of the bay.
Note: Something important to keep in mind when visiting Mexico is that the tap water is not safe to drink unless you're staying at a resort with filtered water. As you don't want to risk becoming ill on your vacation, you'll want to bring a water bottle that can purify it like the LARQ water bottle which uses UV technology to eradicate 99% of bio-contaminants like E.coli.
Grace Bay, Turks and Caicos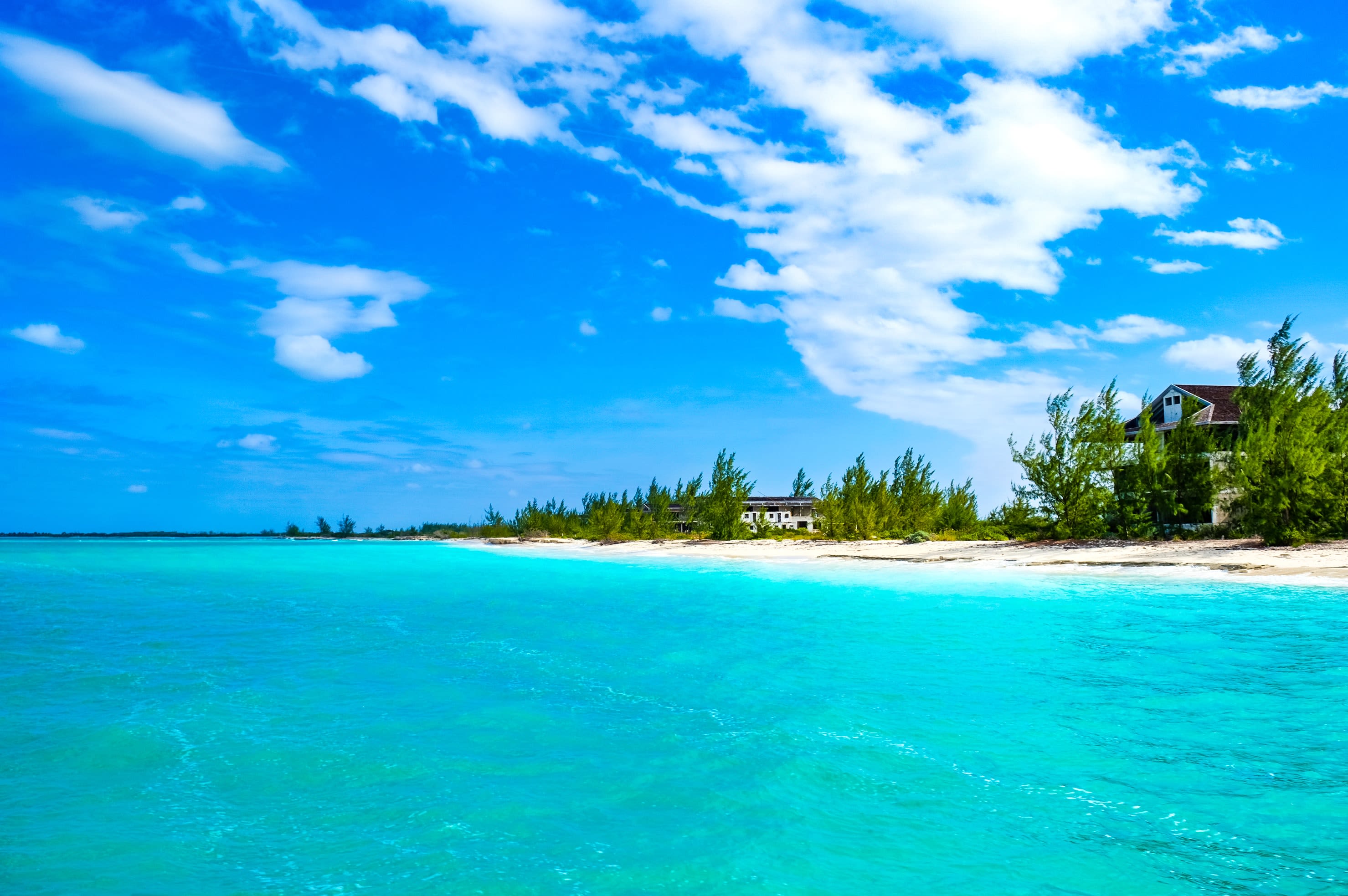 Grace Bay Beach, located on the north shore of Provo (officially Providenciales) in Turks and Caicos, is often named among the most beautiful beaches in the world. This pristine beach promises the ultimate paradise with crystal-clear blue waters and striking white sands. Despite being lined with villa rentals and luxury hotels, it manages to retain its unspoiled natural beauty. Snorkelers can follow shallow trails to get a glimpse at the abundant marine life with everything from sea turtles to eagle rays along the world's third-largest coral reef. Paddleboarding, kayaking, sailing, and jet skiing are just a few of the other options.
Seven Mile Beach, Grand Cayman, Cayman Islands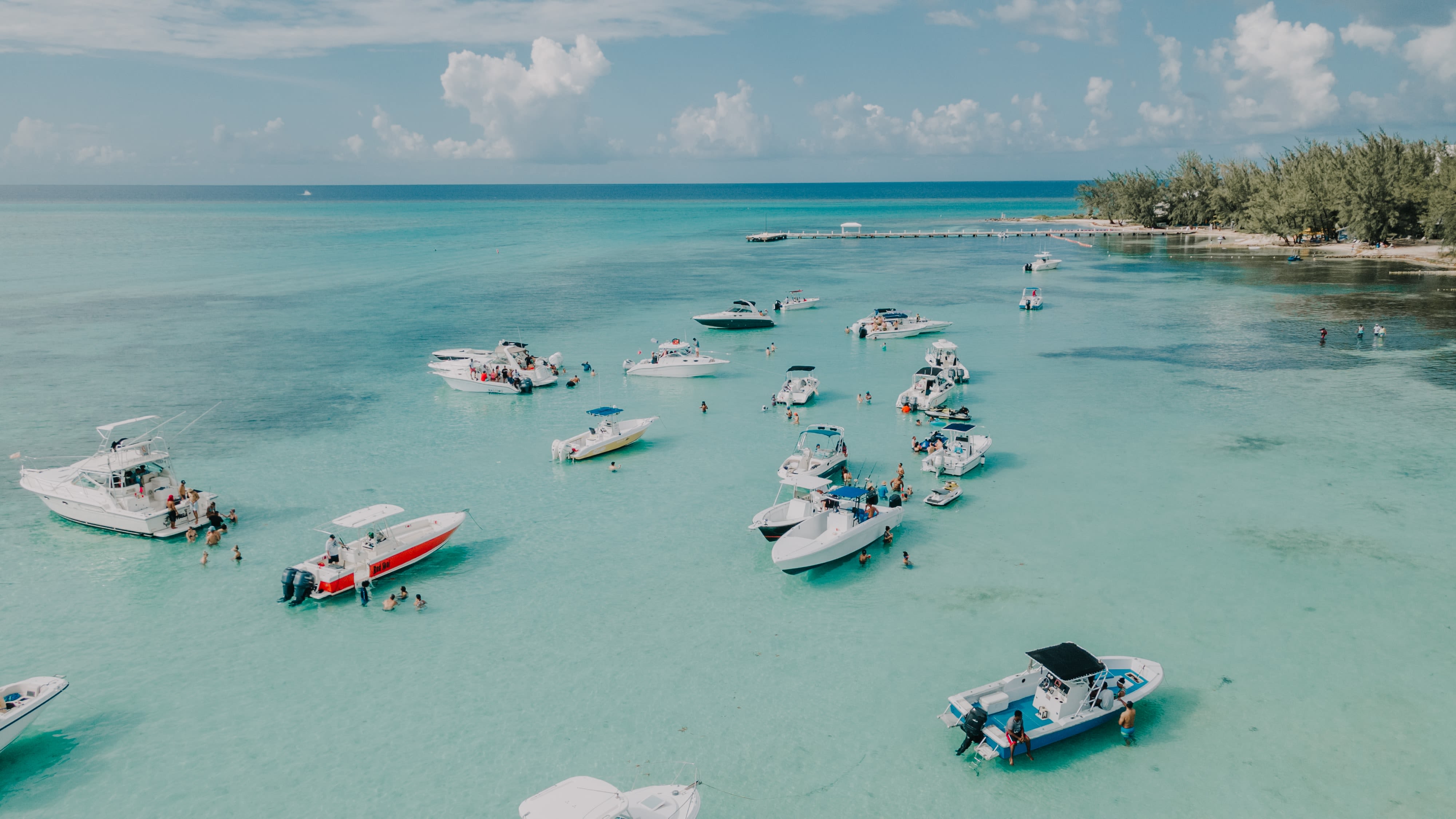 Seven Mile Beach is one of the most popular destinations for water sports on the planet, located on the western side of Grand Cayman. It delivers one of the best beach vacations imaginable, with white powdery sands framed by dreamy pale turquoise water. It's often named among the best Caribbean beaches and offers everything from swimming and snorkeling among colorful schools of fish and sea turtles to parasailing and jet skiing.
This is also one of the top beach vacation spots for immersing yourself in the world of the stingray – at Stingray City you'll stand in the clear, shallow water as the graceful creatures swim around you. Boat tours will bring you to a group of shallow sandbars where you'll feed, swim with, and capture photos of the gentle stingrays.
Naxos, Greece
Naxos offers some of the most beautiful beaches you'll find in all of Greece, which is saying a lot considering there are 6,000 Greek islands and islets. While there are many along the island's shores, Plaka is one of the most breathtaking with bright white sands, made of marble and granite, edged by water that looks like a big natural swimming pool. Unlike many beaches in Greece, this one is 2.5 miles long, providing plenty of room for all. There are well-developed organized areas with lounge chairs and umbrellas backed by beach bars and restaurants, as well as more secluded stretches for tossing down your towel in a peaceful setting. No matter where you are here, fresh seafood, delectable Naxian cheeses, and refreshing beverages are never far away.