The Azore Islands may not often be talked about, but they're slowly transitioning from a hidden gem to the next biggest thing in sustainable tourism. One of two autonomous regions of Portugal, the archipelago lies in the middle of the Atlantic, about midway between Europe and North America, providing a lush paradise for a serene and mindful travel experience.
Made up of nine major islands divided into three widely separated island groups, the easternmost group includes Sao Miguel, which is home to the capital city of Ponta Delgada, Santa Maria, and the Formigas islets. Pico, Faial, Terceira, Graciosa, and Sao Jorge are the central islands while the northwestern group includes Corvo and Flores.
When it comes to things to see and do, you'd probably have to make multiple trips to take it all in, but for a first-time visit, consider these popular options for the most unforgettable experience.
Go Whale Watching
The Azores are among the world's best places watch for whales. Sperm whales inhabit the waters all year round, but over 25 different species can be seen depending on the time of year. That includes blue whales, sei whales, fin whales, and humpbacks. Orcas occasionally pass through as well. Numerous dolphin species are frequently seen such as bottlenose, Atlantic spotted, and Risso's dolphins too.
The best time to come if you hope to spot any type of cetacean is between April and October but the sea is the calmest and skies will be sunniest from June through August, making for more optimal conditions. Pico, Sao Miguel, and Terceira are typically the best islands for enjoying this activity.
Hit the Trails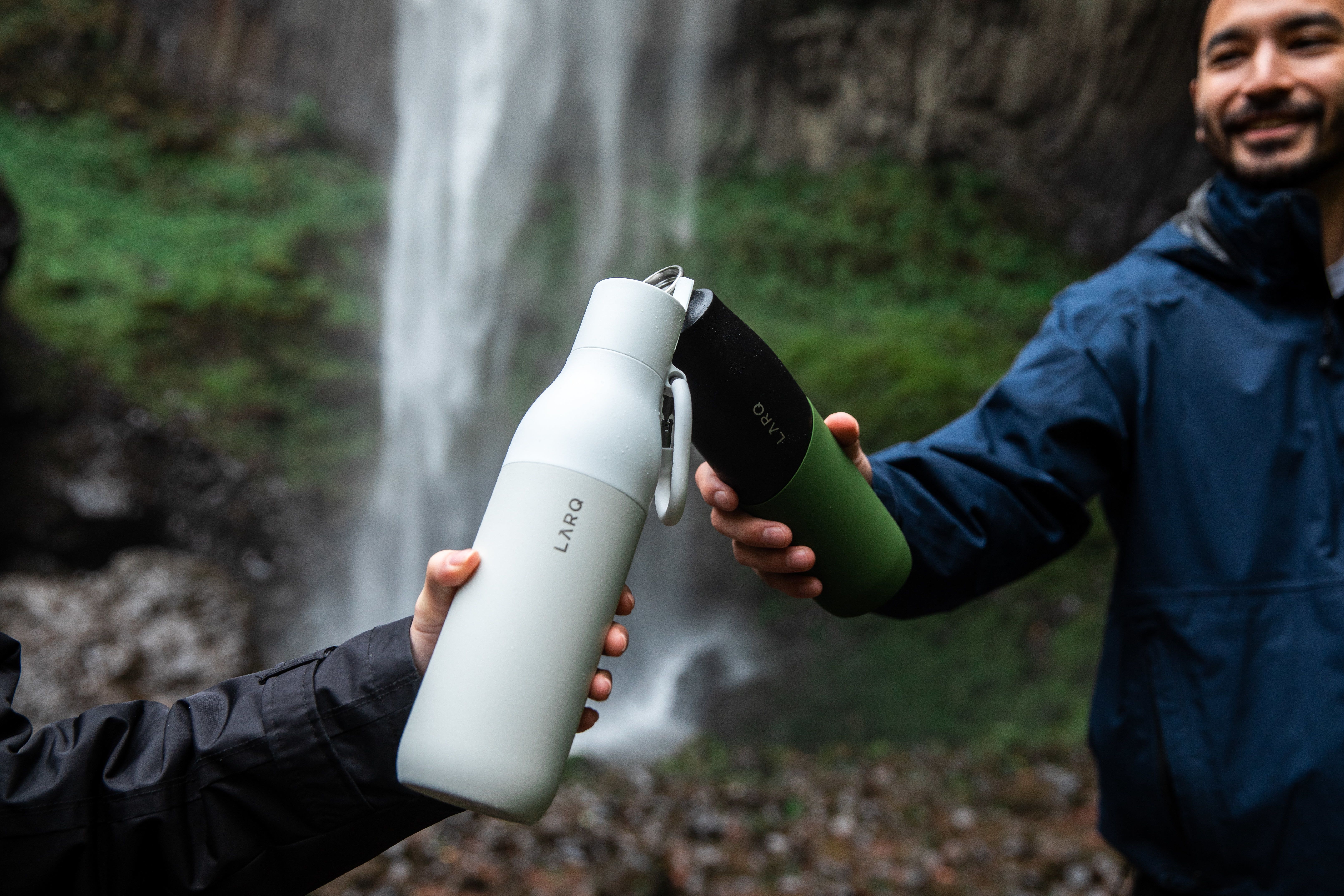 One of the best ways to explore the islands is to take a hike. There are miles and miles of scenic trails throughout the archipelago, with Sao Miguel Island a hiker's paradise offering over 20 official trails. Discover waterfalls, surreal lagoons, and volcanic craters that can only be accessed on foot. The 12.6-mile loop trail near Sete Cidades is a favorite. Moderately challenging and taking a little over six hours on average to complete, it will take you from Canario Lake to the Pico da Cruz viewpoint, which offers one of the most breathtaking views of the village of Sete Cidades and the lush valley. You'll pass craters filled with vivid green water and from the top of the trail, a view of multiple volcanic formations before concluding in Sete Cidades village.
If you're looking for a shorter trek, the Sanguinho trail is just 2.8 miles long and leads to some of the most beautiful waterfalls, including Salto do Prego and Salto do Cagarrã. It starts near Faial da Terra and typically takes just an hour and 40 minutes to complete. No matter which trail you take, don't forget your LARQ water bottle to stay hydrated and combat bio-contaminants like E.coli with Adventure Mode – you can fill it with tap water here as it's some of the cleanest in the world.
Pedal Around a Volcanic Crater
Cycling is another popular activity on Sao Miguel with opportunities to pedal around a volcanic crater. The best way to do it is to join a guided tour with the two-hour ride revealing awe-inspiring views of the twin Sete Cidades lakes and beyond to the coast while pedaling through the rim of extinct volcanic craters. Your guide will point out the lush flora and fauna as well as reveal the history of the islands' formation. If the weather cooperates, you might get to enjoy a refreshing dip in a serene pool by the sea that's heated by an underground volcanic crack at Ponta da Ferraria.
Watch for a Myriad of Birds
The Azores are also famous for their birdlife with over 300 migratory and endemic species. The Azores bullfinch which can be seen in Sao Miguel is one of Europe's rarest bird species – in fact, it's so rare, the only place in the world it can be spotted is in a small area of native laurisilva forest at the island's eastern end. Others to watch for include roseate terms, gray wagtail, storm petrel, and the infamous Azorean cagarro which you're more likely to hear before spotting it as it has a very unusual call. Often heard at night, it can sound a bit frightening coming out of the dark unless you know what it is.
Soak in the Hot Springs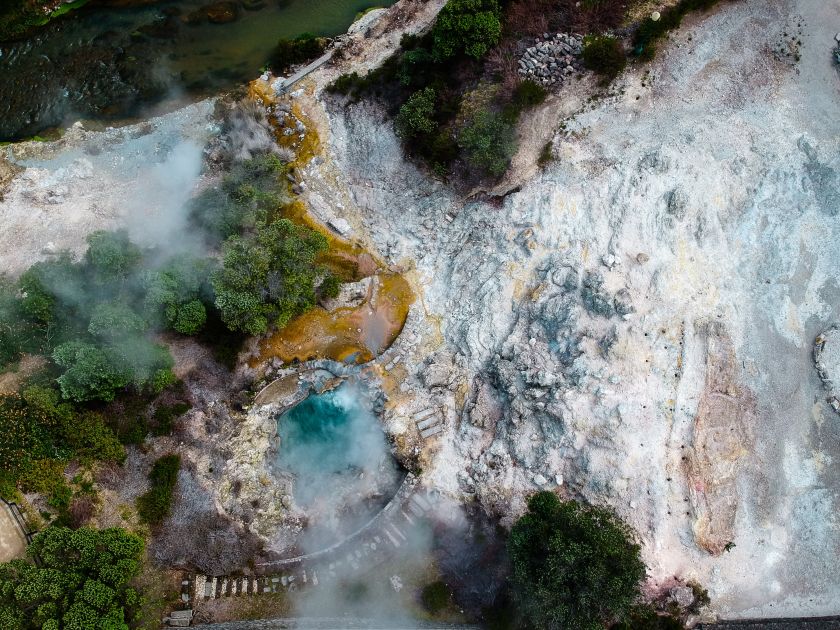 The Azores are renowned for their geothermal activity, with geysers, fumaroles, and hot springs. Sao Miguel has the highest concentration of accessible hot springs with the best found in the village of Furnas. Poca da Dona Beija Hot Springs is a favorite with multiple thermal pools surrounded by lush greenery and flowers, including wild calla lilies. It's open late, until 11 p.m. every night of the week, providing an especially tranquil experience after dark.
Sample the 'Hot Spring Stew'
One of the best things about visiting any new destination is to sample unique local fare and in the Azores, there's one dish that you really can't miss. Sao Miguel is famous for its meat stew cooked underground using geothermal heat. Many different meat items, such as blood sausage, pig ears, chicken, ham, beef, and pork belly, combined with various root vegetables like sweet potatoes and carrots, are all added to a big metallic pot. The pot is covered up with the earth and slowly baked by the natural heat of the caldera for up to seven hours. Terra Nostra Garden Hotel Restaurant is one of the best places to sample it.
Explore Pico Island Wine Country
Pico Island has one of the most interesting wine cultures. Wine has been produced here for centuries, starting soon after the first settlers arrived around 1439. Despite the rather hostile environment that included frequent volcanic eruptions and lava landslides, those early arrivals managed not only to adapt but to thrive. Vintners learned to work with the basalt landscape, building their stone homes from it as well as stone-walled vineyards. The vines grow on top of small black rocks along the ground instead of trellises and are limited to small squares with basalt stone walls constructed around them. Today there are over 2,400 acres of vineyards, all part of the UNESCO-listed Criação Velha wine region, just south of the largest town of Madalena.