The only constant throughout the COVID-19 pandemic has been changed, but compared to the opportunities for travel in the summer of 2020, it's an entirely new ball game. You'll have many different choices, whether you're looking to spend your days at the beach, hiking in the mountains, or exploring cultural and historical attractions in a world-class city. 
It's important to be aware of the current rules no matter which country you choose to visit. But after months and months of lockdowns, now is the perfect time for those who've been holding off on booking those exciting international summer trips.
Jasper National Park, Canada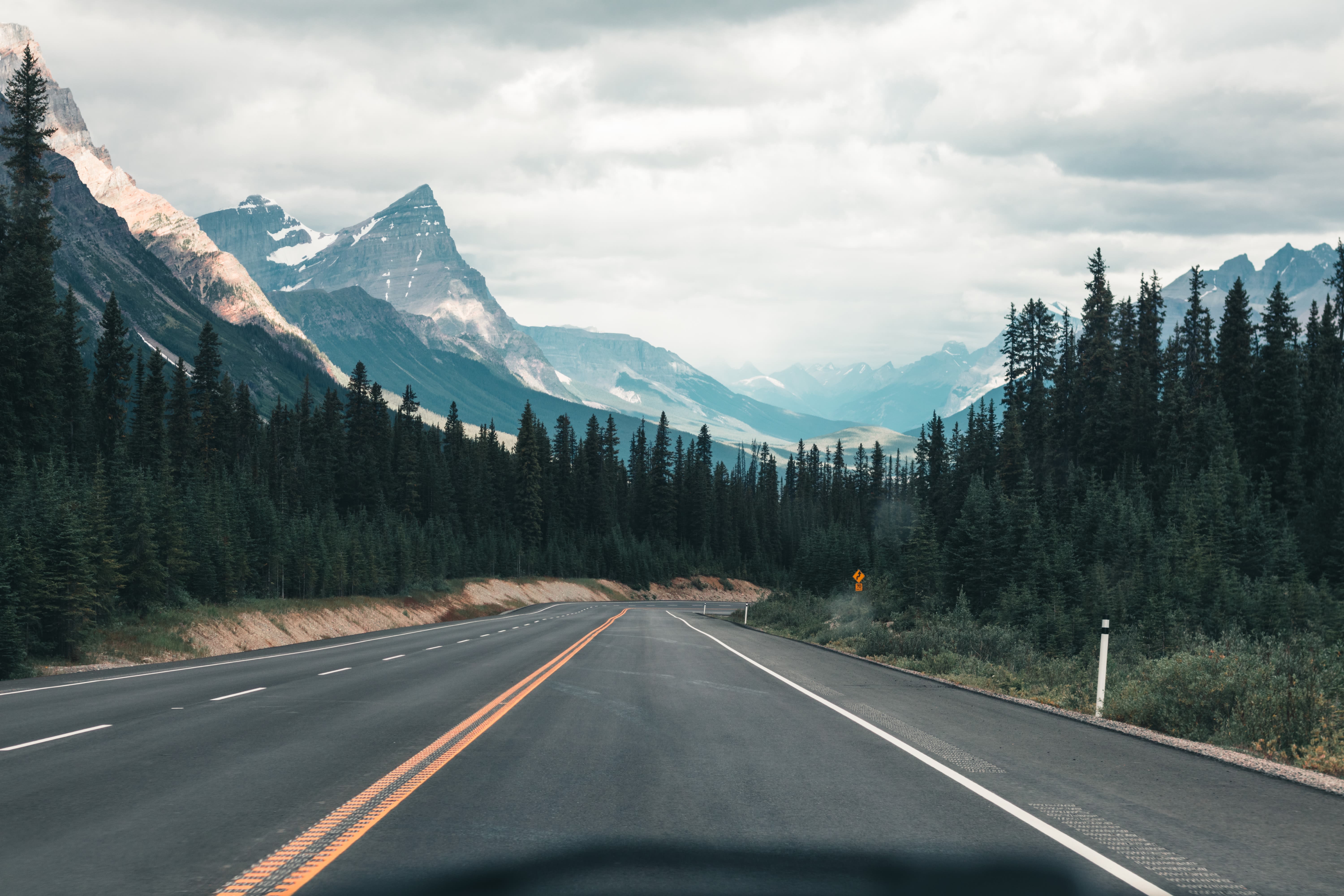 As of April 1, 2022, fully vaccinated Americans can visit Canada without the need to present a negative COVID test. That opens up nearly 2.2 million square miles, ten provinces, and three territories for your summer vacation. While Banff National Park may be the most popular park, Jasper National Park offers peace and tranquility without the crowds. One of the country's wildest destinations, look forward to magnificent natural wonders at every turn, from soaring mountains and rushing rivers to waterfalls and glaciers.
The largest park in the Canadian Rockies, Jasper includes over 2.7 million acres of land with abundant wildlife. Watch for caribou, moose, black and grizzly bear, wolf, bighorn sheep, elk, cougar, wolverine, and 50+ mammal species residing in its boundaries. Some of the top spots to check out include the Columbia Icefield, where you can hike to the toe of Athabasca Glacier and Athabasca Falls with its stunning mountain and forest backdrop. Maligne Lake is renowned for its surreal turquoise waters and surrounding peaks, while the heart-pounding glass-floored Skywalk along the cliff's edge is a must experience. Gaze out at the vast glaciers perched above with the Sunwapta Valley spread out below.
For hikes in the backcountry and camping where there is limited or no access to potable water, you'll definitely want to pack the LARQ water bottle. This perfect, stylish accessory uses rechargeable UV-C LED lighting to purify water of viruses and bacteria quickly so you can fill up from rivers, waterfalls and other fresh running water sources.
New Zealand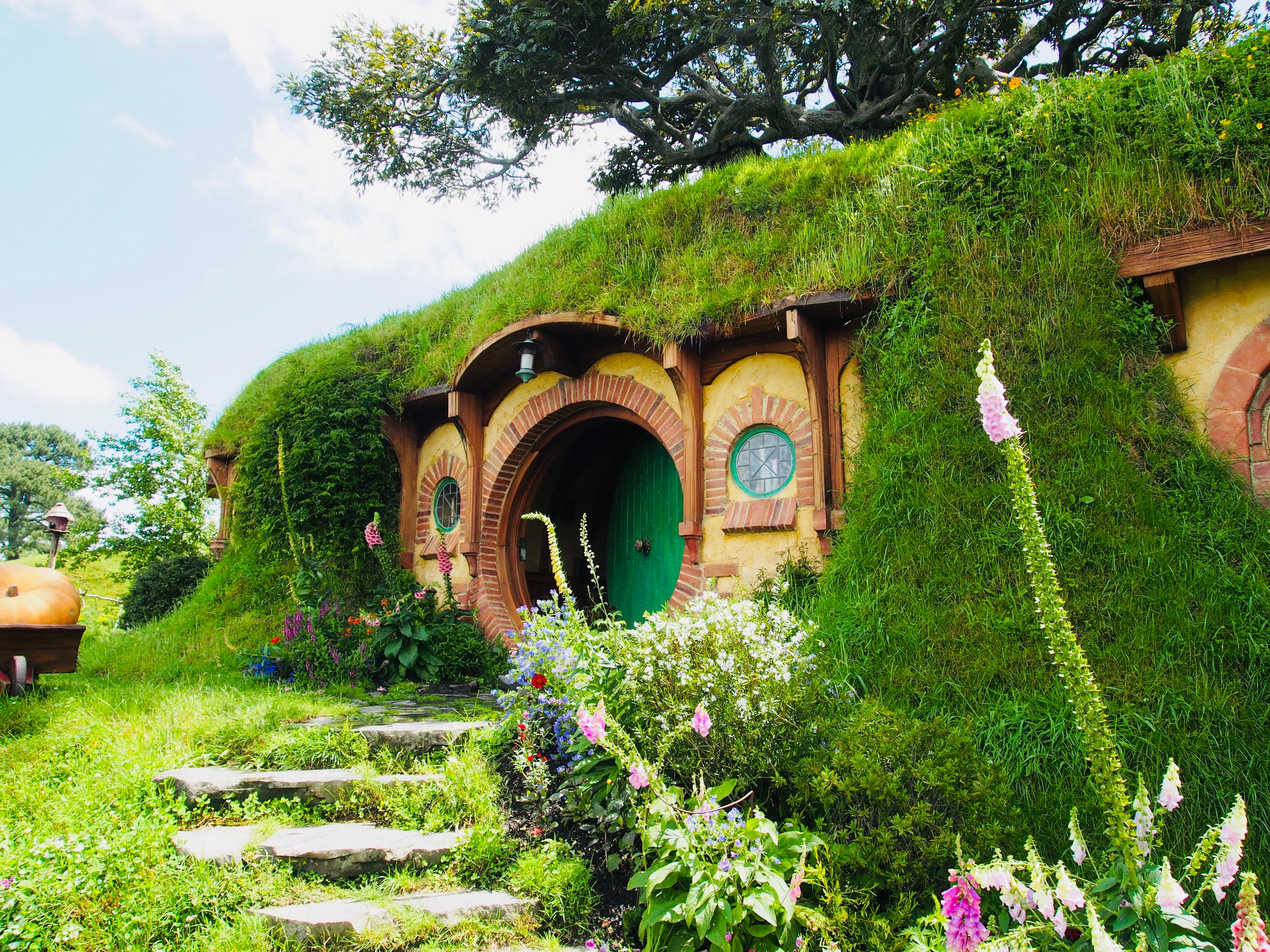 A country many have been paying close attention to with excited anticipation, travelers can now rejoice: As of May 1, fully vaccinated Americans, among others, will be able to enter New Zealand and take a self-test upon arrival. If you're not vaccinated, you can enter with proof that you cannot be vaccinated for medical reasons on paper or electronically, written by a professional healthcare provider.
A country with fantastical landscapes depicted in film series like "Lord of the Rings" and "The Hobbit" that are ripe for "tramping," a New Zealander term for a long and epic hike. Queenstown serves as the adventure capital on the South Island. It's a favorite for thrills like bungee jumping, sky diving, cliff jumping, and jet boat rides. Of course, hiking is always a popular pursuit with those dramatic mountain peaks. The city is also a departure point for touring some of the famous filming sites from the most epic movies shot here. Pure Glenorchy offers a "Lord of the Rings" tour that ends in an enchanting forest used in the Peter Jackson films where you'll dress up in LOTR costumes and capture photos of the experience.
No matter the activities you choose, odds are you'll be surrounded by some of the world's most impressive scenery. Even in Auckland, the largest city located on the North Island, you'll be just a short drive from the mountains and beaches while enjoying a wealth of cultural attractions, a thriving food scene, lively bars, and countless wineries for touring and tasting nearby. Downtown, the Sky Tower provides a breathtaking 360-degree view over the city and you can even leap from the 630-foot SkyJump, the country's highest tethered jump. Just watching others do it is a thrill.
Greece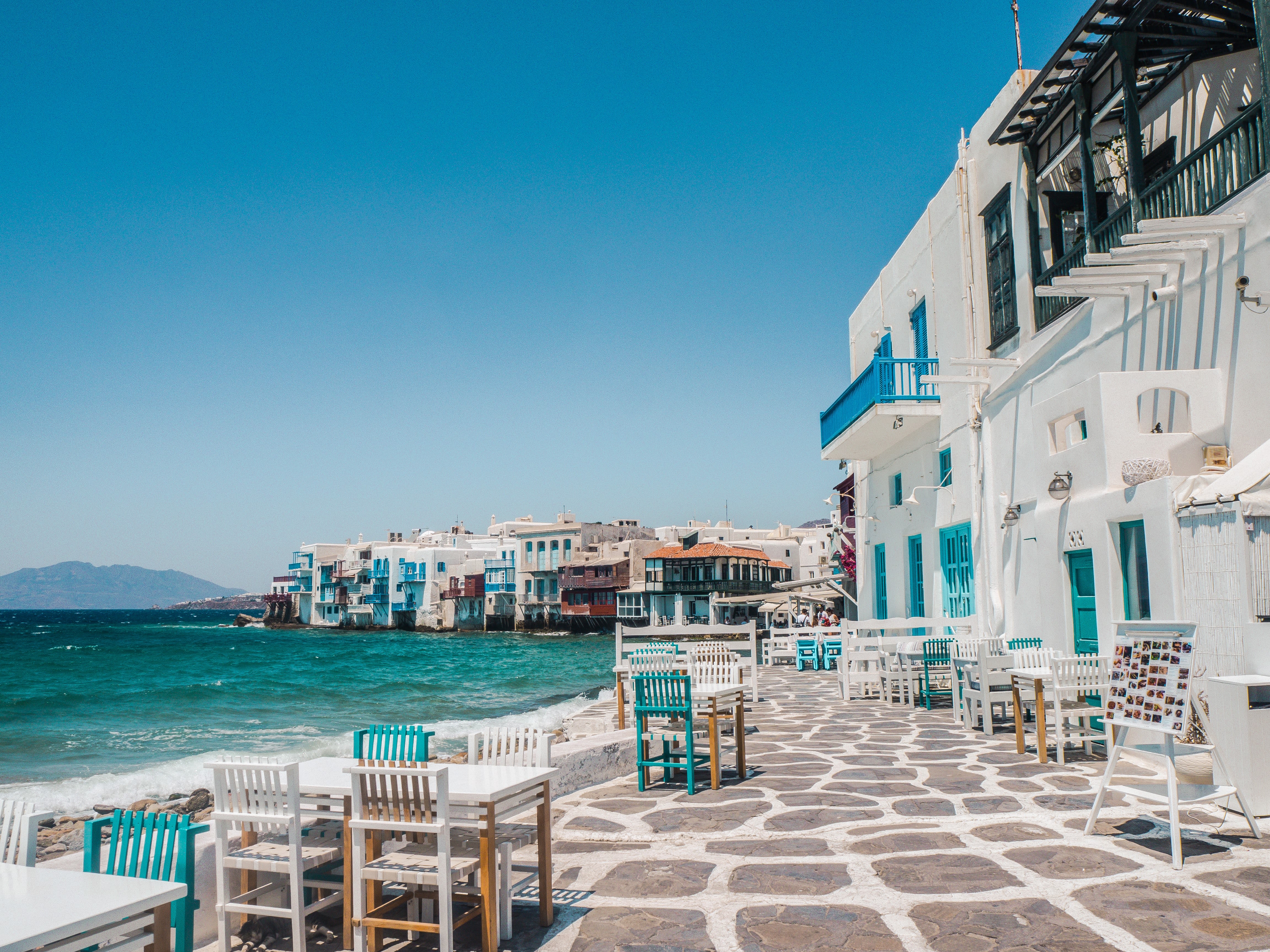 Greece has been open to American travelers since April 2021 but has recently dropped its testing requirements. Provided you're fully vaccinated (including a booster), you can visit without having to present a negative COVID test. The unvaccinated can still enter with a negative test but will need to be prepared to spend most of their time outdoors. Proof of vaccination, such as a CDC card, is still required to dine in indoor restaurants and enter other facilities.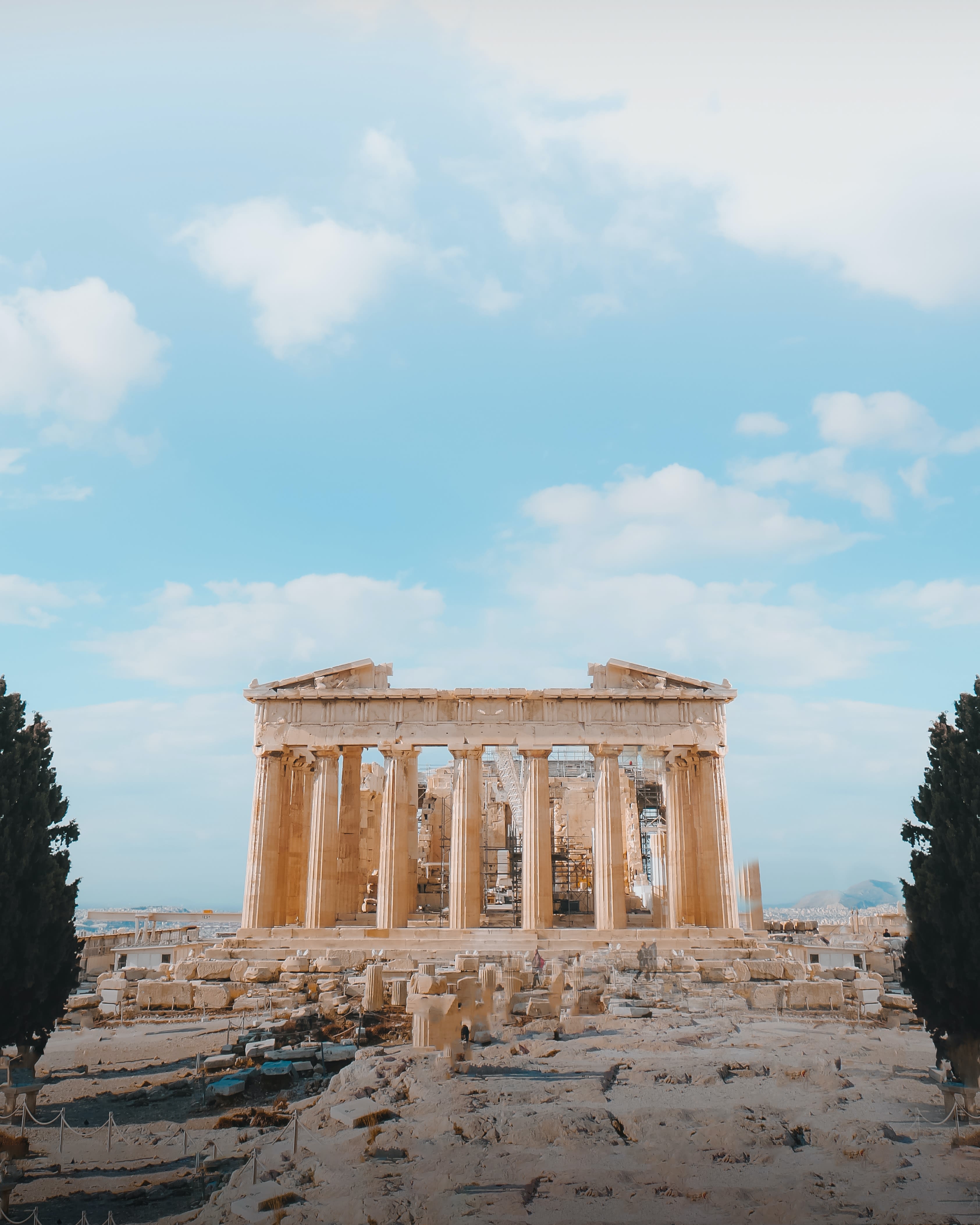 As one of the world's top destinations, just one of the rewards here is the chance to discover centuries-old history come to life. Acropolis Hill, topped by the Parthenon, is its crown jewel. Here you can follow in the footsteps of ancient greats like Socrates and Plato. It can get scorching hot in the summer, so you'll want to drink plenty of water, with mornings and evenings the optimal time for more comfortable sightseeing. While the public drinking water is safe, it can be a bit brackish at places near the sea. A LARQ Bottle Filtered is a great option here as it's ideal for filtering heavy metals, lead, and more, improving the often gritty taste of tap water, here and anywhere you go in the world.
Keep cool in between your sightseeing exploits by heading to one of the many beautiful beaches for a swim in the sea. That includes stretches right along the Athens Riviera that are just a short drive from the city's historic center. Of course, you'll be spoiled when it comes to choices for an island escape, with everything from Santorini and its famous caldera to diverse Crete, family-friendly Naxos, and buzzing Mykonos with its world-class beach clubs, upscale shops, and eateries.
Scotland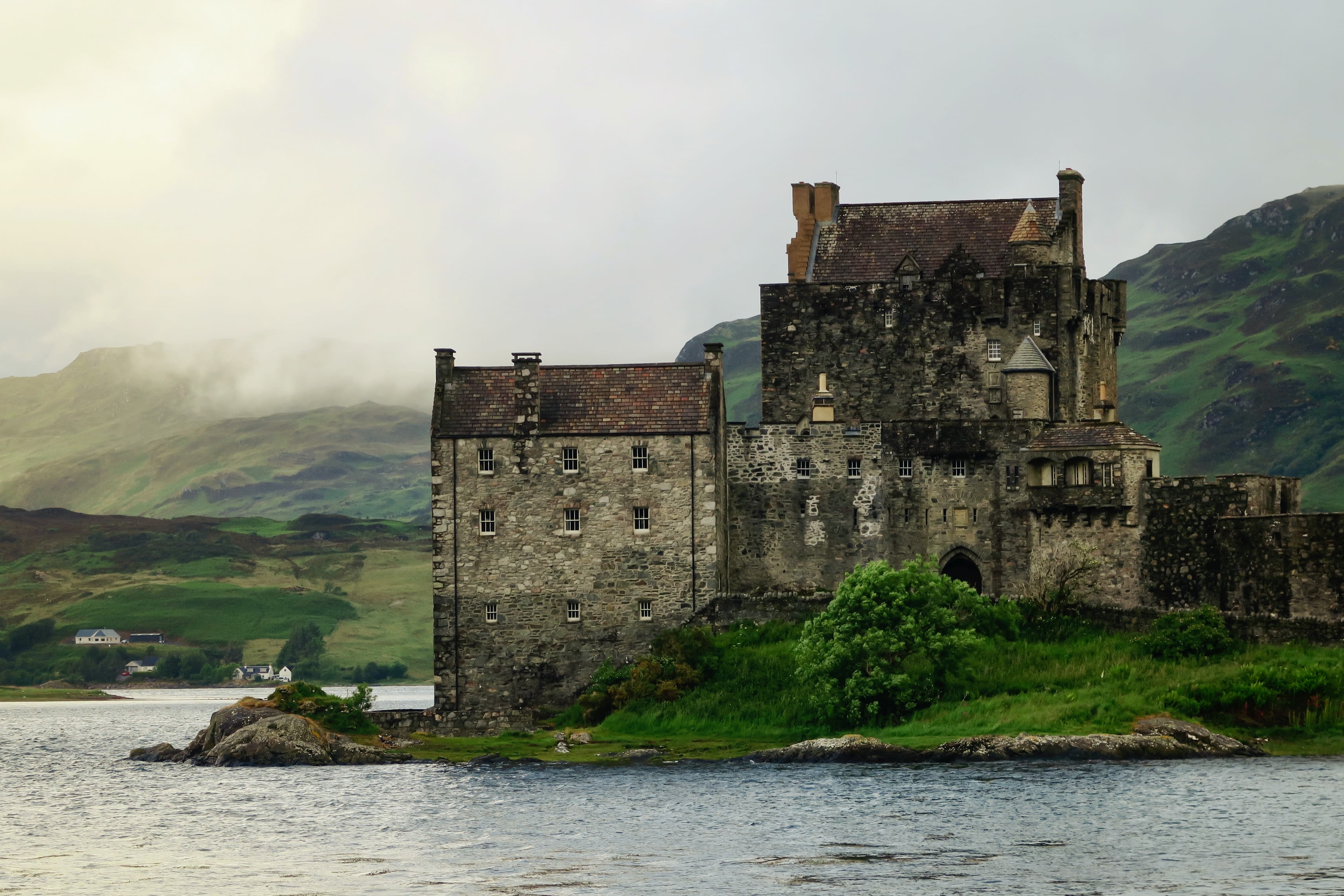 Thanks to the long-running "Outlander" series, Scotland has become increasingly popular, with many getting a glimpse of its stunning beauty. As of March 18, 2022, the United Kingdom has eliminated its COVID-19 entry requirements, so there's no need to show proof of vaccination or a negative test to enter Scotland.
You might create an itinerary that includes some "Outlander" filming locations like Glencoe, which is featured in the opening credits of every episode. Nestled in the Highlands near the Glenfinnan Monument, it's where Bonnie Prince Charlie started the Jacobite Rising of 1745. The scenery is jaw-dropping, with lush rolling hills, expansive lochs, and meandering rivers.
The Isle of Skye is renowned for its fairytale-like beauty that includes a centuries-old castle and the Old Man of Storr on the Trotternish Ridge, an ideal hike for capturing one of the world's most photographed landscapes. Don't miss the fairy pools; these crystal-clear aquamarine pools along the River Brittle tucked into a glen with twisted trees are perfect for a cool but unforgettable dip.
With more than 1,500 castles in Scotland, you could easily create a "castle-hopping" trip, visiting everything from dramatic Edinburgh Castle and Urquhart on Loch Ness, to Stirling Castle, one of the U.K.'s most well-preserved Renaissance buildings.
Bali, Indonesia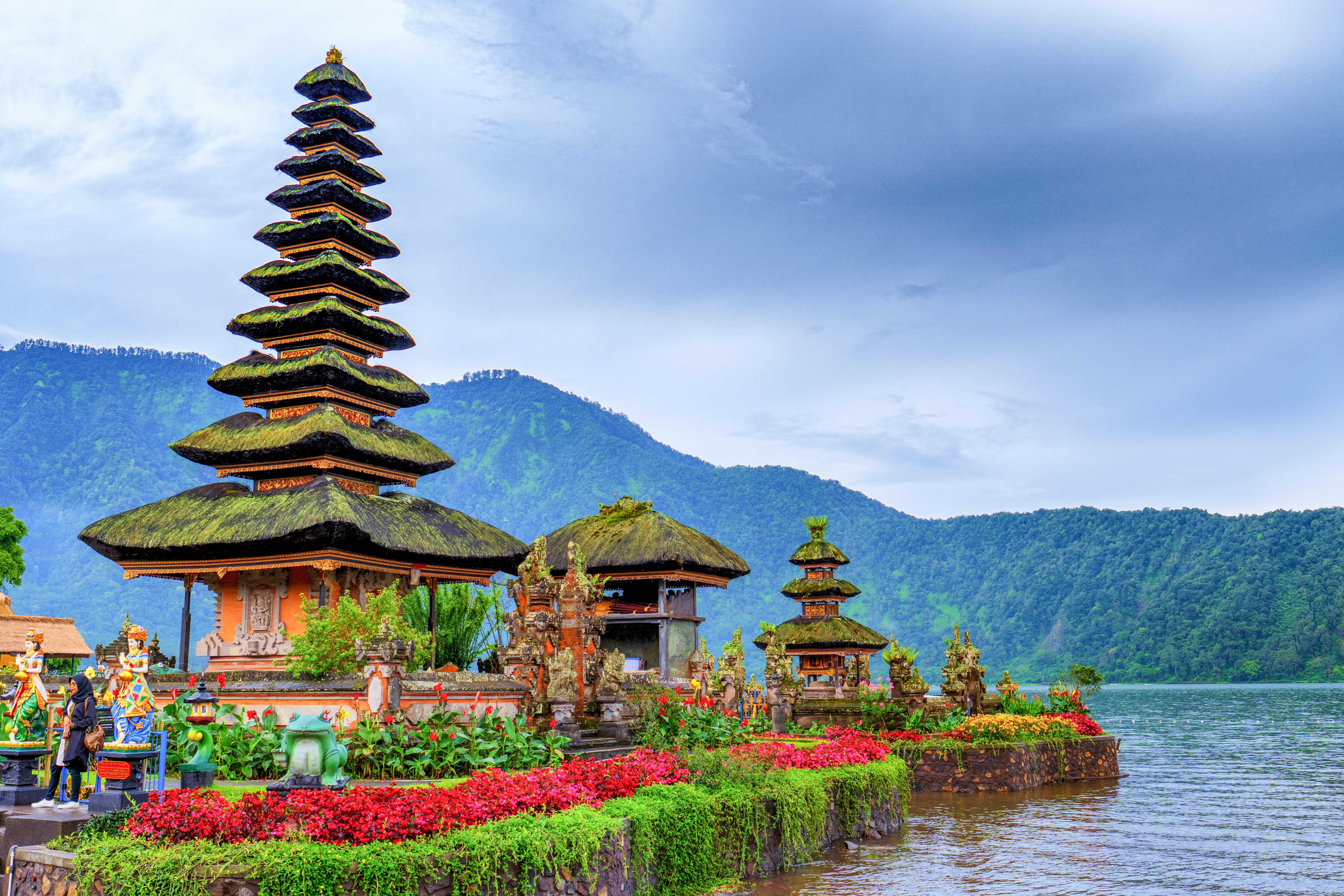 Indonesia is a country that's experienced months of stops and starts when it comes to tourism, but now it's finally open with international flights taking off again. While it's not as easy to enter as some destinations, it's still relatively simple for those who are vaccinated. You'll need to present a negative PCR test taken within 48 hours of departure and show proof that you're fully vaccinated (including a booster dose). Those who aren't vaccinated can enter by quarantining for the first five days.
It's worth the effort to comply with Indonesia's regulations as you can enjoy Bali's tropical climate, rich culture ideal year-round, including the summer months. It offers ancient temples, lush rice fields, idyllic beaches, hopping nightlife, and luxurious resorts, some of which include private pool villas for less than what you'd pay for a Motel 6 at home. You can even hire an inexpensive driver to help you with your itinerary and shuttle you around. The tap water isn't suitable for drinking, but if you have the LARQ bottle, you'll not only prevent the need to spend on single-use plastic water bottles that harm the environment, but you'll have pure water wherever you go. We'd recommend getting the LARQ Bottle Filtered and LARQ PureVis Cap so you can get the best of both worlds — ensuring water tastes great and is safe to drink to avoid the dreaded "Bali belly". 
Whatever you do, remember to always be respectful of the places you visit. Dispose of your rubbish properly, and try to reduce the amount of single-use waste by using reusable options wherever you can. One of the easiest ways to do that is by bringing a reusable water bottle with you so you can stay hydrated and prevent plastic bottle waste (not to mention you'll save so much money).