The winter months can feel endless with dreary days often started by scraping the ice off your car's windshield, but fortunately, there are many places where you can enjoy warm weather that can provide a respite from the cold. Some offer beautiful white sands for soaking up the sun and winter temperatures in the 70s or even higher.
Whether you're looking for an exotic destination thousands of miles away or something a bit closer to home, you've got lots of options among these warm winter getaways.
Note: Don't forget to bring your LARQ Bottle PureVis™ so that you don't have to waste any time scrubbing out a standard reusable water bottle – spend it relaxing and enjoying the activities available in your destination instead.
Key West, Florida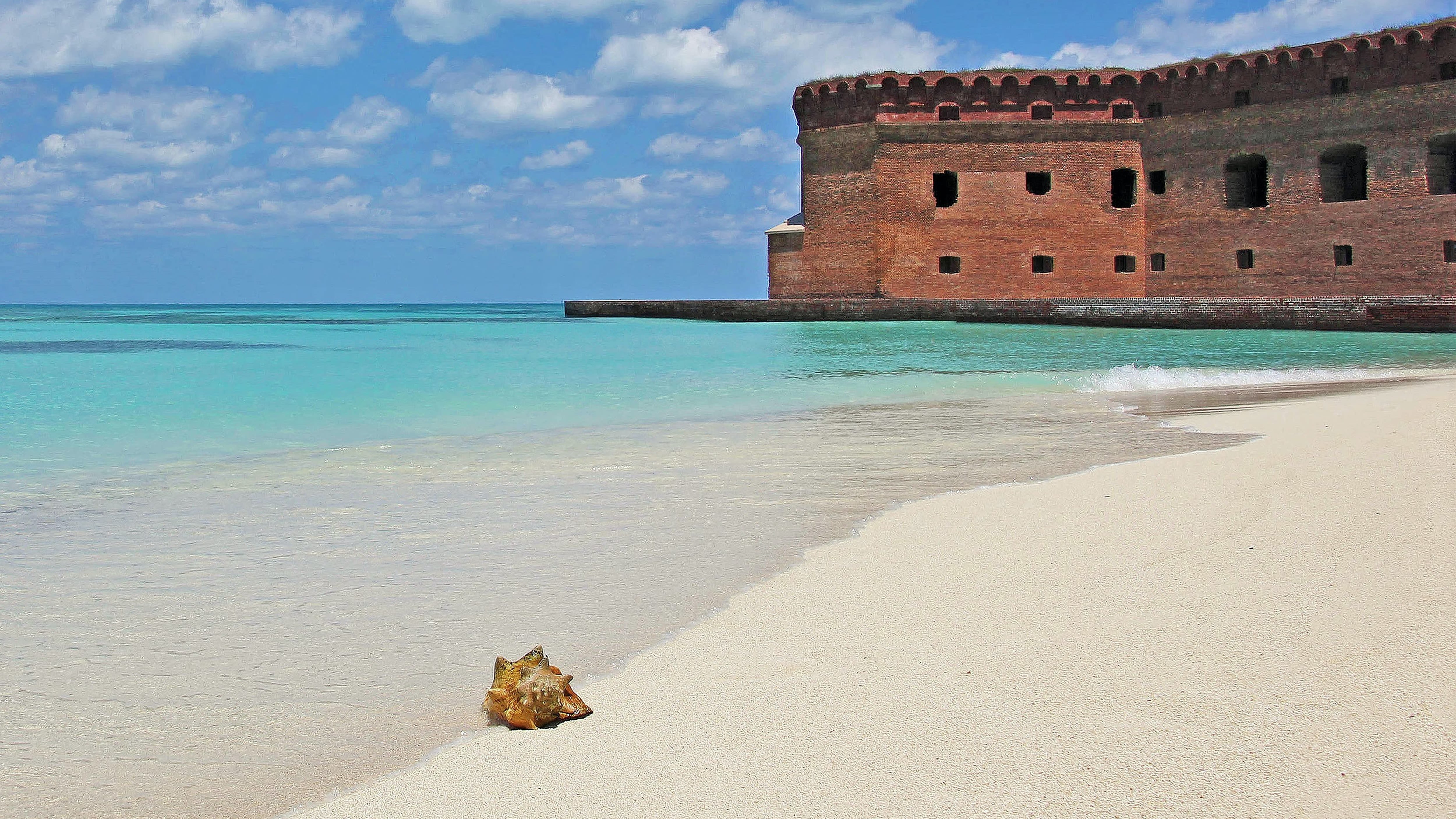 Located at the southern tip of the Florida Keys, Key West is one of the best warm vacation destinations in the winter with the average high in January at 75 degrees. There's a long list of things to do here in addition to relaxing on gorgeous white sand beaches, including paddleboarding, sailing, kayaking, dolphin-watching trips, and sunset cruises. If you're up for a day trip, it's easy to reach Dry Tortuga National Park by ferry. One of the country's most remote national parks, strikingly clear blue waters inhabited by abundant tropical fish and living coral surround the seven small islands for world-class snorkeling and diving.
You'll have lots to do after dark in Key West too, with the nightlife along Duval Street in the heart of Key West world-famous, including legendary spots like the Green Parrot, an institution since 1890.
San Diego, California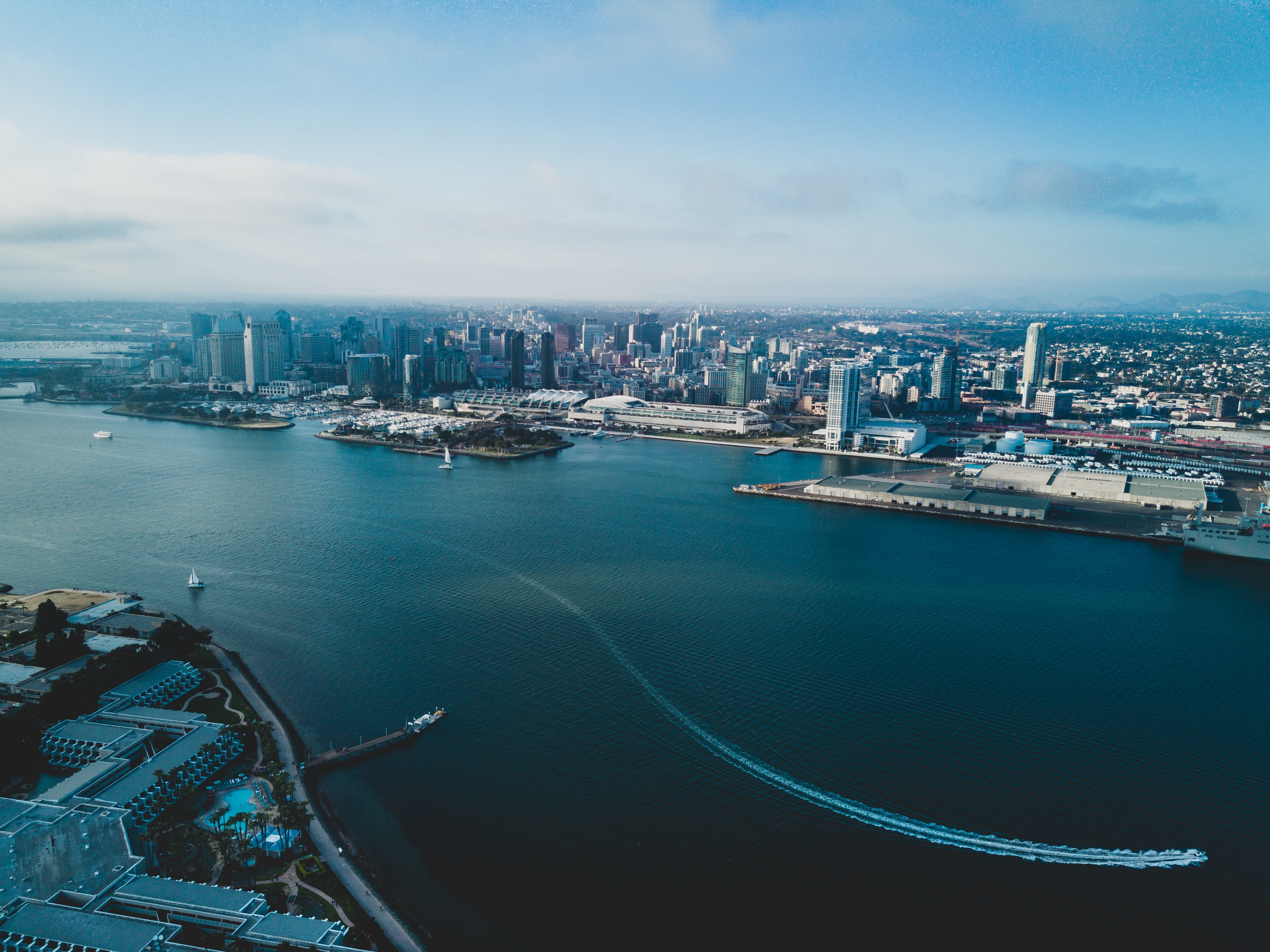 San Diego is renowned for its sunny mild weather year-round, providing the perfect setting for one of the best winter vacations in the country with a long list of outdoor activities available. There are nearly endless white sand beaches, including options with calm water for families, such as Sail Bay in the Mission Bay area, as well as spots with waves ideal for surfing like La Jolla.
When you need a break from all the sand, you might head to the San Diego Zoo, one of the world's best, not only for its remarkable collection of animals but for its conservation efforts. If you want to combine a trip to Los Angeles, perhaps enjoying a bit of Hollywood glamour, Los Angeles is less than a two-hour drive north.
San Juan, Puerto Rico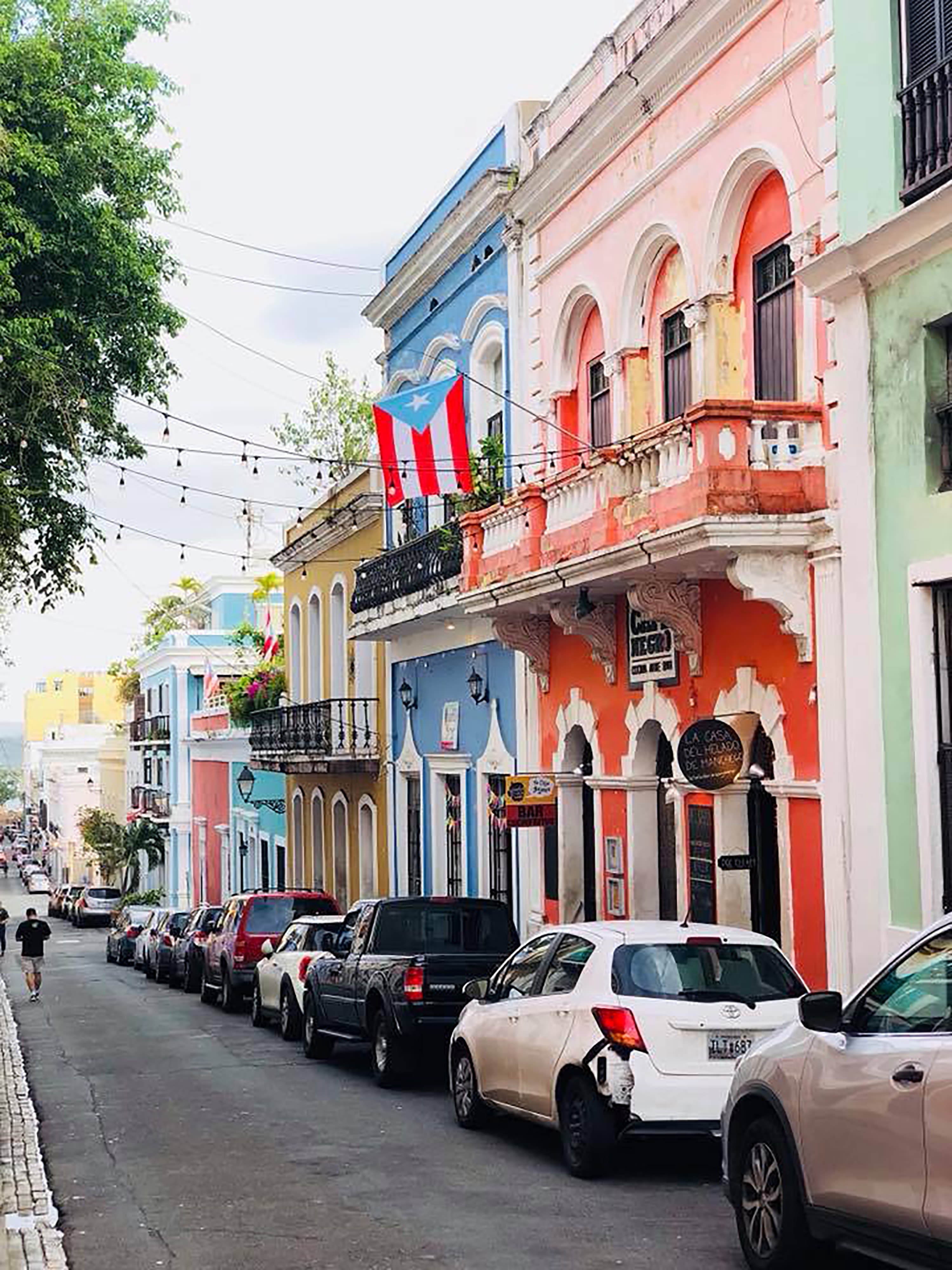 If you're looking for a more affordable Caribbean destination without the need for a passport (for U.S. citizens), the U.S. territory of Puerto Rico is ideal. The capital of San Juan offers many delights, boasting not only beautiful beaches, but lots of history to explore along with mouthwatering cuisine.
You might stroll the enticing cobblestone streets of Old San Juan, lined with pastel-painted Spanish colonial-style buildings, and sample your way through the delicious eats along "Restaurant Row." There's also a historic fort and a wide promenade stretching from the dock at the foot of the city to the picturesque Raices Fountain, a perfect spot for a sunset stroll.
St. John, U.S. Virgin Islands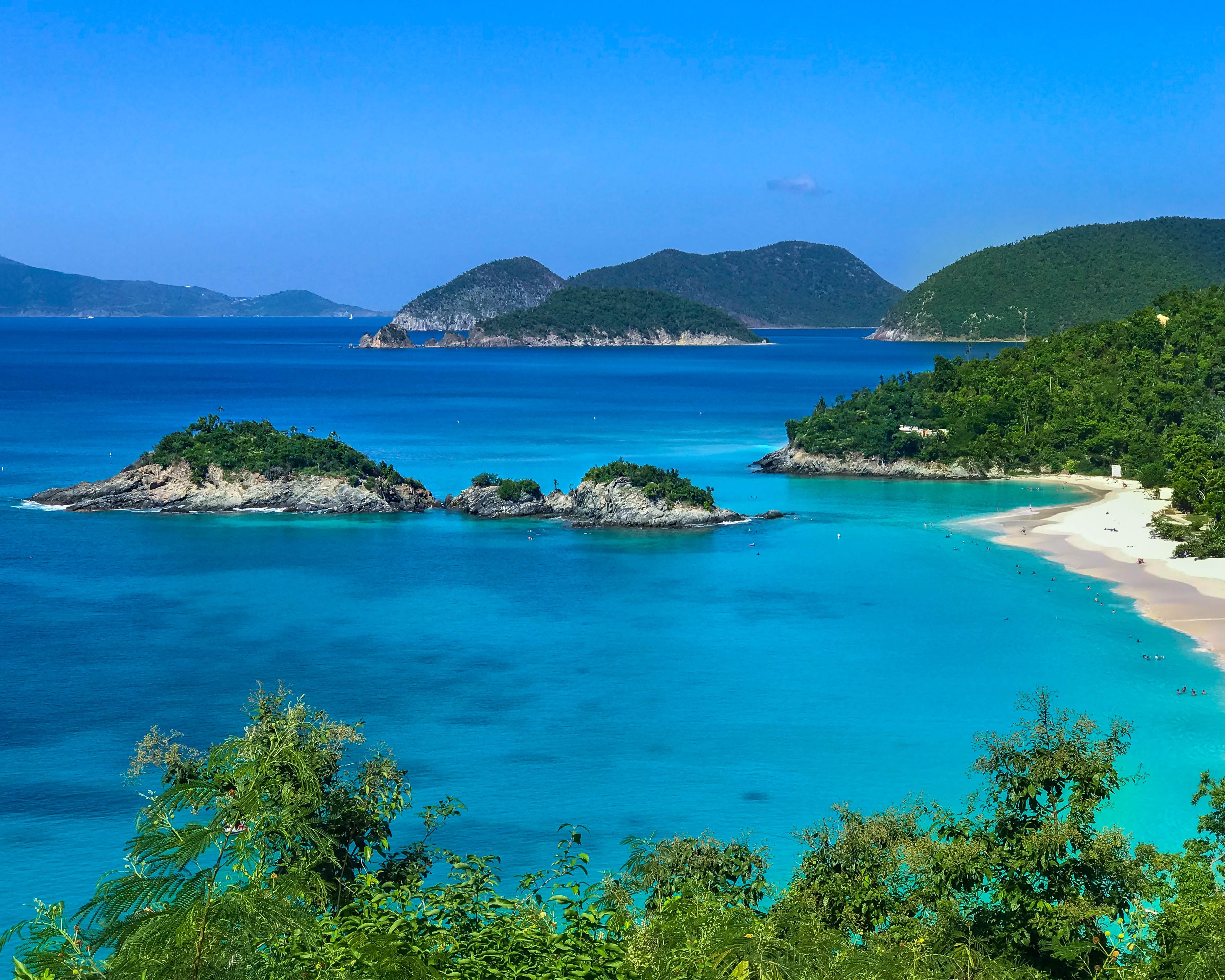 The U.S. Virgin Islands include St. John, St. Croix, and St. Thomas, with all three providing more great options for the ultimate Caribbean escape without the need for a passport. St. John is home to Trunk Bay Beach, which is often named among the world's most stunning stretches. An unspoiled crescent of white powdery sands, it's also one of the best places on the planet for snorkeling and diving, home to an underwater national park with colorful fish, sea turtles, and vibrant coral.
Enjoy a perfect mix of relaxation and activities on St. John, with nearly every type of watersport available, soft sands to snooze on afterward, and mouthwatering foods to indulge in. Be sure to try "Fish & Fungi, the national dish of the islands – fungi is a polenta-type dumpling made with salted cornmeal and served with a generous portion of fish.
The Bahamas
The Bahamas are within easy reach of many U.S. and Canadian cities, made up of 700 islands that extend 760 miles from the coast of Florida. Most are uninhabited but there are also plenty of inhabited jewels strung across the stunning turquoise water. While Grand Bahama, known for its sprawling resorts, is one of the most popular if you want to enjoy some of the most breathtaking white sandy beaches in a more serene setting without the crowds, consider The Abacos.
The Abacos Islands are a string of barrier islands that are the most accessible of the Out Islands, you'll find pink sand beaches, four national parks home to parrots and a wide variety of marine life, and the famous swimming pigs. The feral pigs roam free, happily swimming next to visitors and even "posing" for photos on the powder sugar-like sands.
Puerto Vallarta, Mexico
Puerto Vallarta is fabulous in the winter with the average temperature hovering around 80 degrees. It's not only the perfect place to enjoy spectacular beaches and water sports like paddleboarding and snorkeling but also some of the world's best whale watching. This is the season when thousands of humpback whales inhabit Banderas Bay. January and February are the peak months when they can often be seen right from the shore, although there are whale-watching boat tours to join too.
If you're dreaming of horseback riding on the sand, there are guided trips available in Puerto Vallarta that will bring you through tropical rainforests down to an uncrowded beach for an especially unforgettable adventure. The town itself has a fabulous atmosphere with cobbled streets, historic sites like the Nuestra Señora de Guadalupe Church, numerous boutiques, art galleries, and outstanding eateries.
The Big Island, Hawaii
Hawaii is one of the most popular warm vacation destinations in the winter, with all the islands enjoying an average high temperature of 80 degrees throughout the season. If you want to escape to an island without the big tourist crowds while enjoying lots of things to do, the Big Island is a great pick. It's home to black sand beaches where sea turtles like to lounge, numerous spots that are ideal for snorkeling and swimming, waterfalls like Rainbow Falls, and it's home to Hawai'i Volcanoes National Park.
At the national park, you'll really feel the heat. It's home to the summits of two of the world's most active volcanoes, Mauna Loa and Kilauea. Even when the volcanoes aren't erupting you can often see fiery lava from the overlooks along Crater Rim Driver after dark. There are also 150 miles of scenic trails to hike and a walk-in lava tube that can be explored.
Bequia, St. Vincent and the Grenadines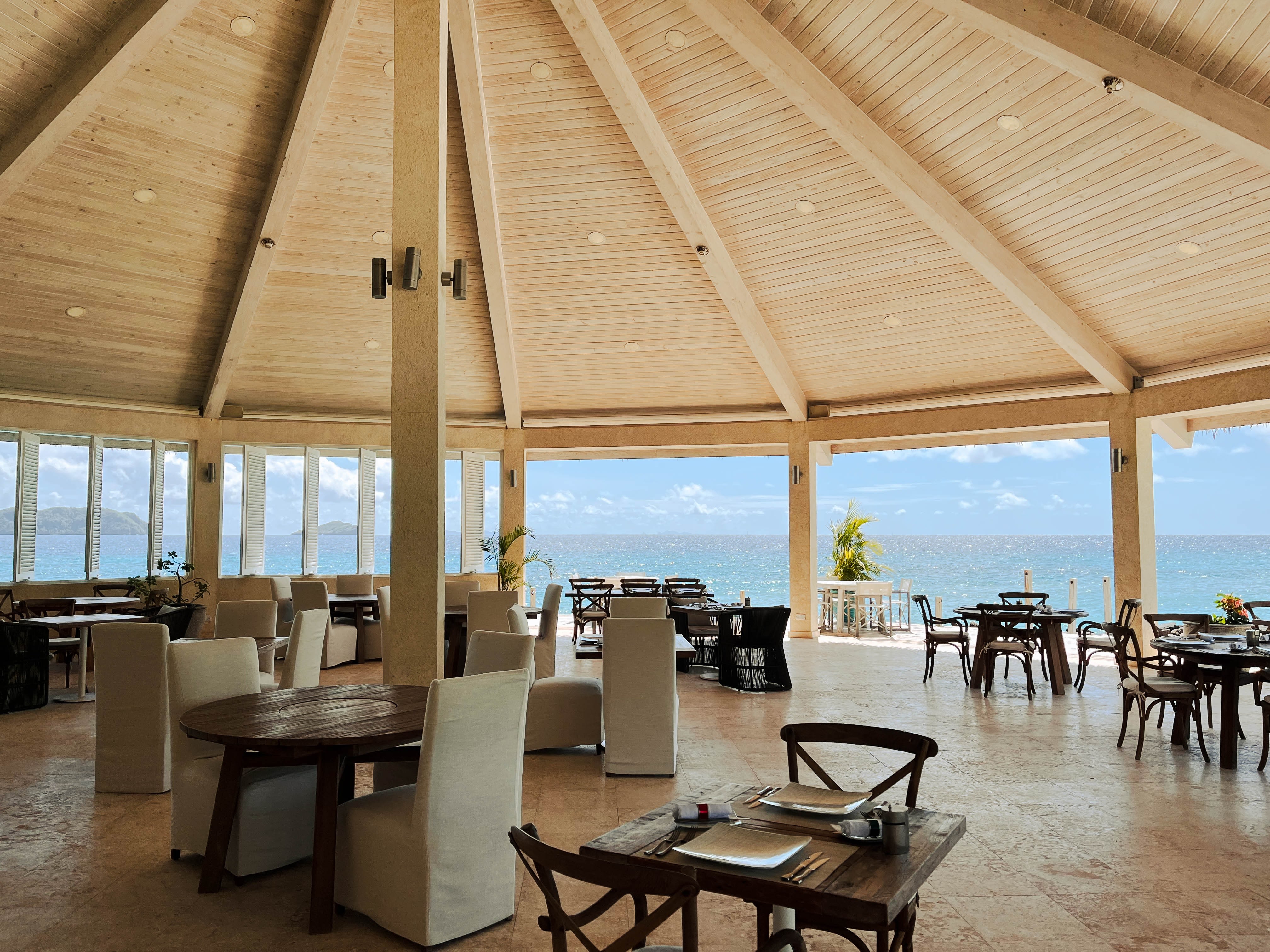 Bequia is a tiny seven-square-mile island where you won't find any casino hotels or sprawling, high-rise resorts. As one of the less-visited Caribbean isles, it's the perfect place to escape the crowds and enjoy an idyllic warm winter getaway. There's no glitz and glamour but it's the kind of place many people wouldn't mind being stranded on. Getting there is a bit of a journey, requiring a flight to the island of St. Vincent followed by a one-hour ferry crossing, but the reward is worth the effort. You'll find secluded beaches for snorkeling in crystal-clear blue waters, lots of friendly locals, and tasty seafood shacks. The rum punch is always flowing, best enjoyed while relaxing to the sounds of reggae and a beautiful sea view.
The small village of Port Elizabeth provides a great base with a handful of beach bars and eateries serving fresh seafood like conch fritters. If you want to embark on a sailing trip there are half- and full-day excursions that will bring you to other islands in the Grenadines, including the uninhabited island of Petit Tabac. It served as the deserted island where Captain Jack Sparrow was marooned with Elizabeth Swan in 2003's "Pirates of the Caribbean: The Curse of the Black Pearl."