From stunning views to the best outdoor trails, Alastair Dixon of Trail and Kale gives us a sneak peek of the photographer-content creator life. With their unique sprinter van lifestyle, Alastair and his wife, Helen, make a dynamic adventure duo, telling their story through captivating imagery that's authentic and inspires you to get outside. Alastair and Helen give tips on everything from trail-running, wellness, van lifestyle and even best outdoor gear recommendations. They try and test things in the backcountry and give their honest reviews, so you can rest assured that these recommendations are solid. So you might be asking, "Well, what about the pooch?" Don't worry, Alastair and Helen have got your Trail Dogs covered too.  
Meet Alastair Dixon (and Kepler)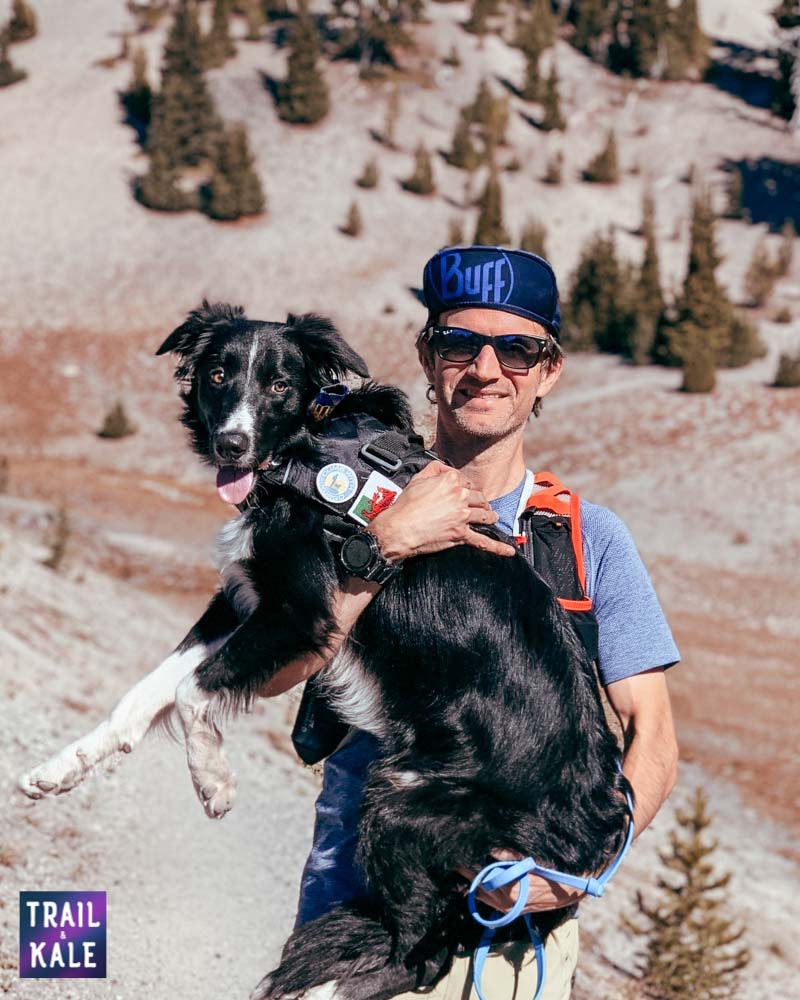 How would you describe yourself and what you do in 5 words or less?
Adventure photographer and content creator
Where are you based?
Santa Barbara, California
How did you get started in photography? What most interested you about shooting your adventures in the great outdoors?
I have always had an interest in the arts but what drew me to photography in particular was the ability to instantly capture moments that made me feel something. While adventuring in the great outdoors, surrounded by nature, these moments seem to happen very often. These 'moments', and feelings are a key part of why I love to spend time in the mountains. For example, when the morning light is just right in a particular location – landscapes are lit up in ways that are so much more emotive than during the middle of the day. With good lighting, a landscape and your mood can transform dramatically.
How would you describe your photography style? How has it changed over the years?
I like to shoot moments that feel genuine, and my general goal is to frame images in a way that tell a story. I hope this comes across in my work because that's my intention when I set out to take a photo.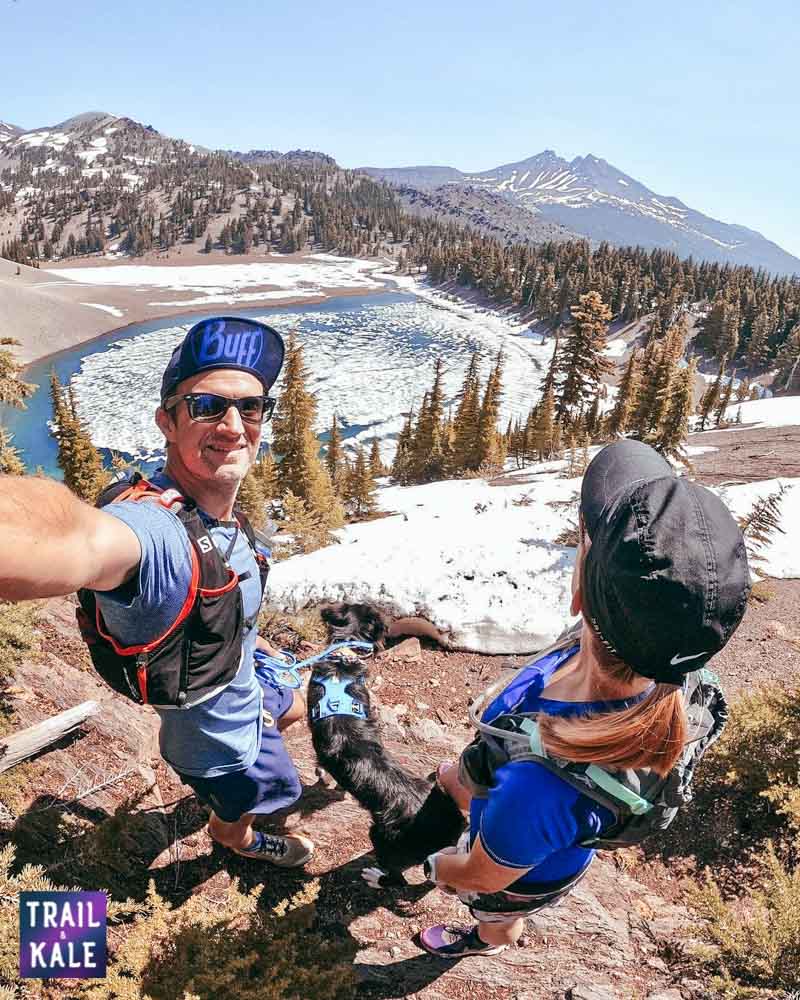 Tell us about one of your favorite outdoor adventures. What made this trip memorable?
A mountain trail run near Bend, Oregon, with my wife Helen and our dog, Kepler. We hit the trail early, on a weekday, and although it was summer there was still plenty of snow on the ground. After an intense hour of heading uphill, the trail opened out into a vast snow-covered valley, before heading downhill. With plenty of snow still there, the safest way down was to slide. Kepler loved the snow so much that we had to climb back up to the top and repeat the experience a couple of extra times, haha – so much so that the memory of the three of us slipping and sliding down the trail has stuck with me as a classic outdoor trail adventure.
What's in your camera bag right now? 
An Insta360 Action Cam for capturing action shots while on the trails, a Sony A7Siii for photography and videography, a cap, my LARQ bottle and some plant-based snacks, such as nuts and dried apricots, and perhaps a banana, too.
What do you like to do in your free time (when you're not shooting)?
If I'm not shooting photos or video then you can usually find me trail running, hiking, playing frisbee with my dog Kepler or adventuring with my wife Helen in our self-converted Sprinter camper van. We're also often spending time modifying or engineering new parts for our van to make it even more comfortable on the road, for example we recently added a rear bumper with a bike rack, and a set of solar panels for it to have plenty of power when we go off-grid for days at a time.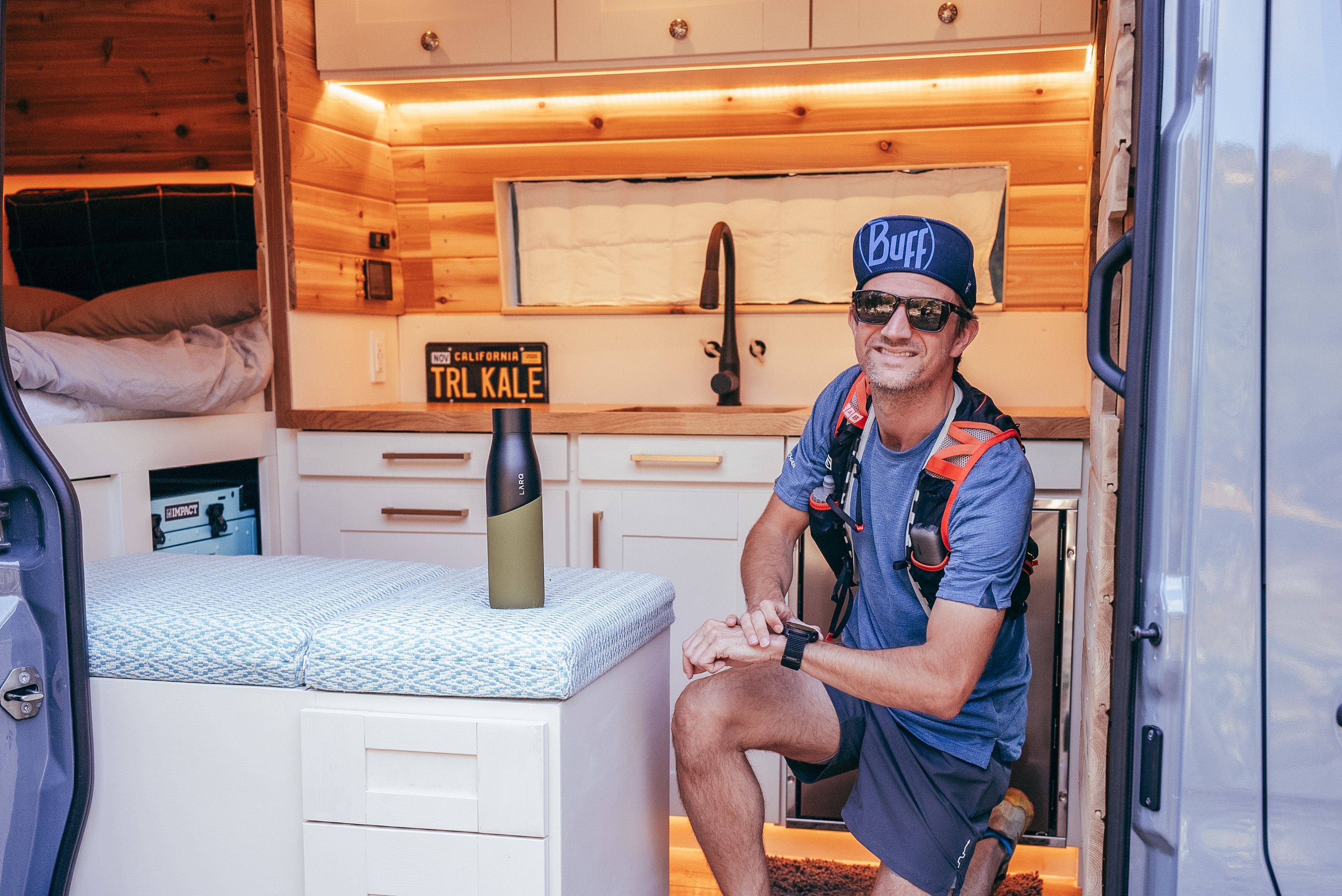 How do you stay hydrated on the go? What do you love about LARQ?
I carry a reusable bottle everywhere I go, especially if we are heading somewhere in our camper van and the water source may be limited or questionable! I carry my LARQ in my camera bag – I love that it's slim enough to easily fit in a side pocket and it means that I'll have access to safe drinking water with me wherever I am.
Tell us something about yourself that might surprise people.
I used to work in the film and advertising industry as a visual effects lighting director before I decided I wanted to spend more time in the outdoors on a regular basis – that was a key driving factor for founding Trail & Kale.
What kind of causes or nonprofits do you support? Why are they important to you?
We support environmentally-focused causes that are making a true difference and are aligned with our sustainability-focused lifestyle. One such charity is the World Land Trust, which uses donations to purchase and protect acres of threatened habitats, and counts Sir David Attenborough among its patrons.
What do you like most about what you do?
Receiving messages from people who have been motivated to take up running or spend more time seeking outdoor adventures as a result of reading the advice on trailandkale.com or connecting with us on Instagram. Being the gear lover that I am, I also love getting hold of the latest and greatest outdoor gear for reviews and guides on Trail & Kale.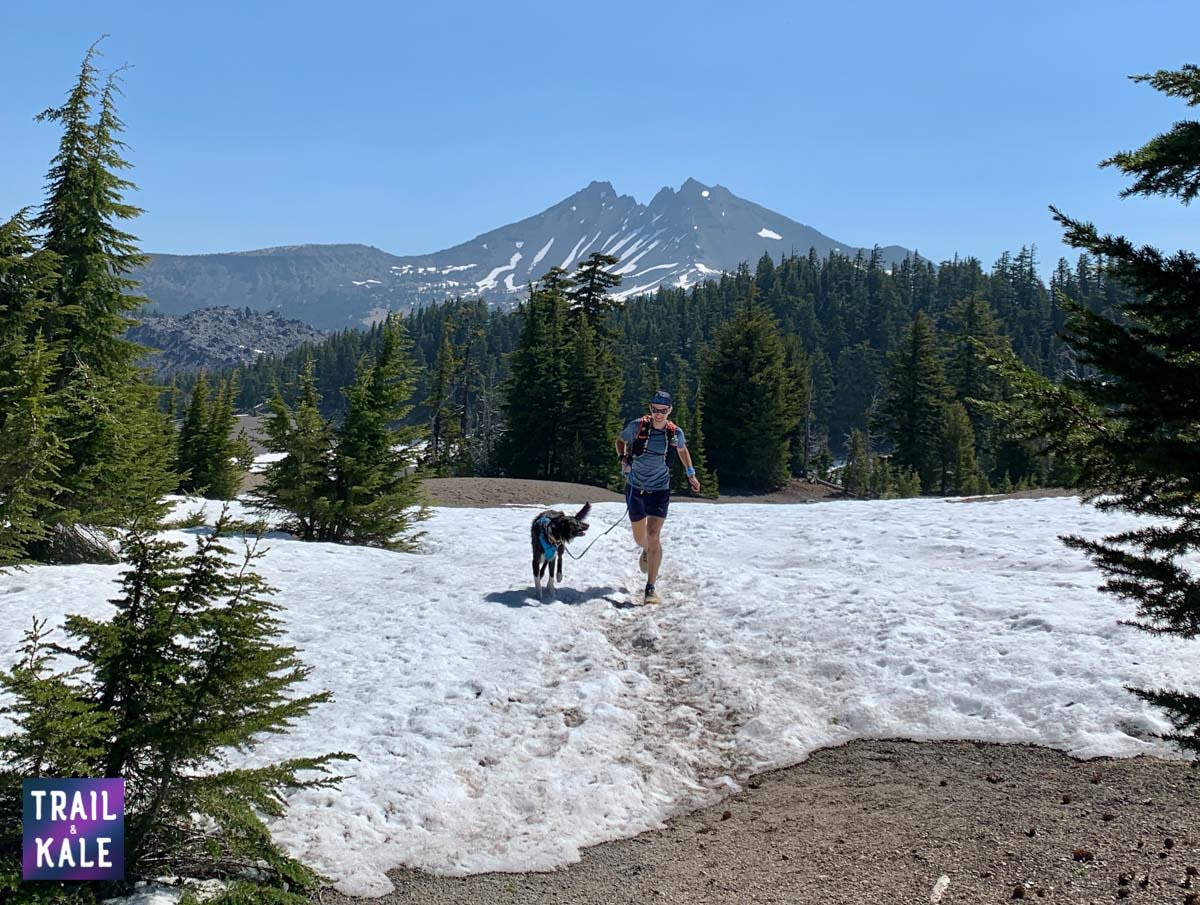 Name 3 of your favorite locations you've shot. Why were these your favorite?
The Three Sisters Wilderness in Central Oregon, US. It's packed full of beautiful forests, mountains and green lakes and it's a great place to connect with nature.
Chamonix, France during the UTMB ultra marathon event that is held every August. I love going there to capture the atmosphere of the race and crowds that gather to support the ultrarunners who tackle the course each year.
Anywhere in New Zealand! But if I had to narrow it down, the Routeburn Track, which is normally taken on as a multi-day hike but we decided to run and shoot it within one glorious day.
What is your dream location to shoot? Why?
Patagonia – the sheer vastness and raw beauty of the mountain landscapes there are very appealing.
If you could live anywhere in the world, where would you live? Why?
California! It took a lot of work to be in a position to move here from the UK to live, and I am so happy we made the decision to move to the US and settle here. From an adventure-loving photographer's perspective, it's hard to beat.
What are 5 things you can't live without?
My camera
My wife 🙂
Our camper van (which is our tiny home on wheels)
Our pets – we have a dog, Kepler, and two Siamese Cats
A pair of trail running shoes
Get to know Alastair, Helen, & Kepler on Instagram @trailandkale or visit their website to check out his work at www.trailandkale.com.