When it comes to wellness, good quality sleep is at the root of it all. Stressed? Can't stop tossing and turning at night? The deep pressure of a weighted blanket can help increase serotonin levels to soothe you to a restful and more relaxed state. Baloo Living has created the remedy for troubled sleep, stress and anxiety with its eco-friendly weighted blanket made with soft premium cotton that's breathable and comfortable all year long (even for hot sleepers).
A study by the American Academy of Sleep Medicine found that in four weeks of using a weighted blanket, participants reported significantly reduced insomnia severity, better sleep maintenance, and reduced anxiety. Weighted blankets have gained a lot of popularity over recent years due to their ability to reduce anxiety. In today's world, it's more important than ever to continue the conversion around mental health to destigmatize and help people overcome stress, anxiety and depression.
We sat down with the founder of Baloo Living, Elizabeth Grojean, to get an inside look at her personal journey of building a brand and how sustainability informs her decision-making in both her personal life and through Baloo Living – from doing away with synthetic materials once and for all and switching to 100% cotton (a natural and biodegradable material) to reducing her own impact on the environment by shopping secondhand and cooking more at home.
Meet Elizabeth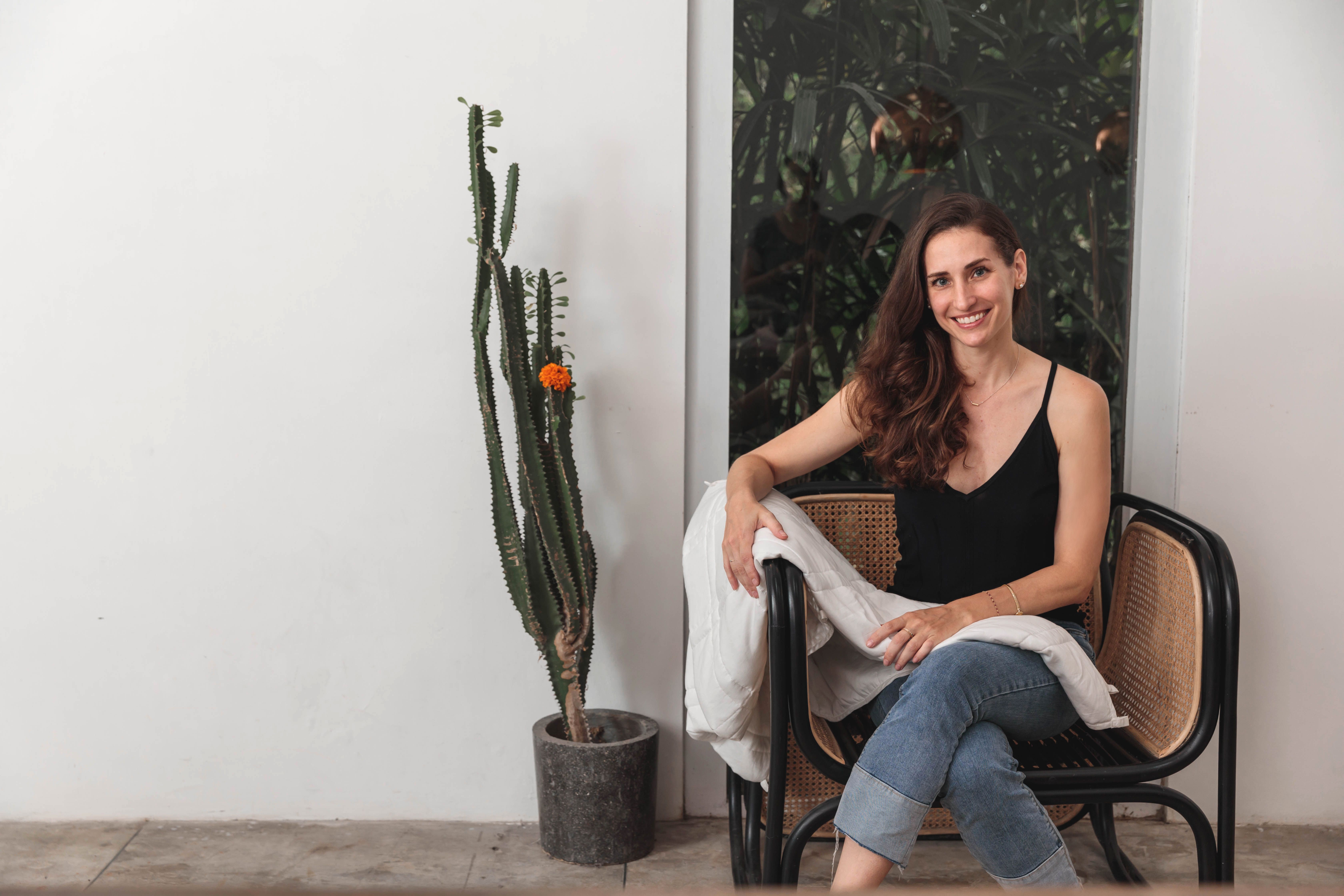 Tell us a little bit about yourself and why you started Baloo.
While on sabbatical in Bali, I experienced profound, life-changing relaxation through connecting with nature and allowing myself to disengage from the productivity-as-validation rut that I had been stuck in, really since adolescence. While on this trip, I also had the pleasure of trying a weighted blanket for the first time. I was awe struck by the incredible and surprising response I had – I fell into the deepest sleep in the middle of the day, and when I woke up just twenty minutes later, felt as though I'd been to another planet or dimension. I sensed that this product was something that I could share as a vehicle to help others feel deeply relaxed without traveling halfway around the world as I had, to experience the remarkable benefits of relaxation and rest. I saw an opportunity to make a better weighted blanket than those I saw on the market, which were using synthetic materials and of mediocre quality. I wanted to create a product that was deserving of the immense respect that I feel for the wisdom of our bodies, the environment, and our interconnectedness. As a result, Baloo is the only quilted weighted blanket made with all natural materials, 100% cotton, and free from any synthetics or polyester liners, we offer outstanding, compassionate customer service, and we work through our business to support environmentally sustainable projects as well as community partners serving the underserved in our communities.
What was the process like creating Baloo? What kind of challenges did you face?
The biggest resistance came from my own reluctance to create a product at all – no matter how sustainably we endeavor to operate, there will always be an environmental impact. After careful thought, I decided that the fastest way to have positive change is through action and participation, so by entering the market with a product that is already in high demand, and optimizing our supply chain and operations, we can hope to have a positive impact on the way that business is done. We can support our business partners and nonprofit partners both in moving forward.
I attended a trade fair just one week after trying the weighted blanket for the first time, where I met a supplier who I worked with to place our first order! Launching the product was so exciting, as there was a growing demand for weighted blankets, and it was easy to see that Baloo was offering something unique in the market. We ran out of stock within two months, and I'd say that maintaining stock while balancing cash flow has been one of our greatest challenges since launching in 2018.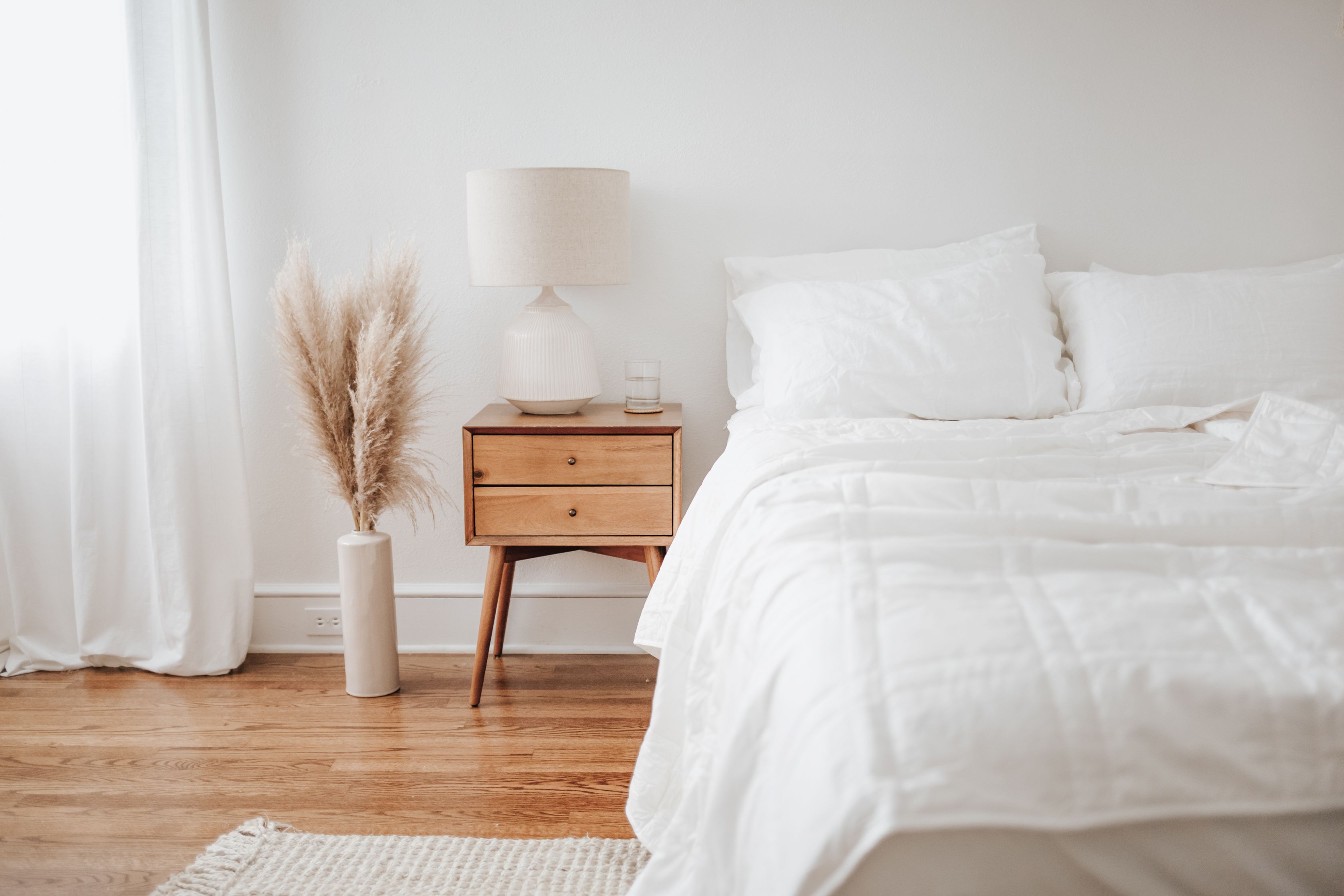 What are your goals for your brand? What are some issues you intend to tackle with your product?
Our reason for being is to support people on their journey to feeling good, safe and healthy in their bodies. Through a simple tool like a weighted blanket, we can find quiet and stillness, allowing for space to hear our own inner voice. Through better sleep, we allow our bodies the time to heal and repair on a cellular level. I believe that we are each connected on an energetic level, so by bringing this soothing, gentle tool to support healing and sleep, we can help make the world a more rested, therefore more patient, tolerant, and resilient place for all of us.
As a company, we hope to continue to curate and create thoughtful products to help people create an intentional and sacred space for themselves to rest and decompress.

How has Baloo made efforts to be more sustainable? What are your sustainability goals for the future?
There is always more to learn and constant iterative improvement, for us and for every business. In the first launch of the weighted blanket, we used soft luxurious cotton, but also polyester lining inside. We have moved away from all polyester, so now we use only cotton, which is more expensive but also natural and biodegradable. We've also revised our packaging to eliminate all traces of plastic. We started working with a new partner to offset our carbon footprint, as well as pay forward an additional ton of carbon for each ton that we offset. Our new partner, Sea-Trees.org, is pioneering highly effective methods to sequester carbon from the environment, while rebuilding ecosystems for threatened species and supporting communities in alignment with the UN sustainability goals. Their projects to replant mangrove and kelp forests sequester up to five times more carbon from the atmosphere than a tropical rainforest!
We strive to not only upgrade our ethics and practices, but bring our community along in ways that make it easier for them to learn and be more involved. This month (April, 2021) for Earth Month we are planting a tree for every order, and each customer is invited to vote for the type of tree to plant through a post purchase email survey.
When did your passion for sustainability begin?
I was fortunate to go to a public school that focused on environmental study and learning projects each year for a full year. We studied whales, and the Amazon rainforest. For as long as I can remember I've been aware and dedicated to sustainability. In my early 20's I took the exam to become a LEED certified professional, in the hopes that I could inspire colleagues at the architecture firm where I worked to become leaders in bringing clients along and encouraging sustainable design and construction. I created an internal team to identify areas for sustainability within our own office and we switched to 100% renewable energy. I thank my family for exposing me to nature through camping trips when I was young, and giving me the time and freedom to get lost outdoors (in our neighborhood) which instilled in me a deep respect for the environment.
What do you think is the most challenging part of living a sustainable lifestyle?
The systems and structures around us are not designed to support sustainability which requires constant, proactive decision making on a micro level throughout the day. For me, the hardest part is remembering to be prepared – to bring the reusable straw, or to-go container with me to the restaurant. The most frustrating part is when I do remember, but the restaurant tosses in plastic cutlery anyway.
What are some changes you've made towards a more sustainable lifestyle at home?
I'm living in Mexico at the moment, and one thing I will note is just how much our environment shapes our behaviors. For example, now it's so easy to separate organic waste and compost – which also means feeding the wild iguanas that live in the garden – which wasn't an option when I lived in Manhattan! I also cook at home much more in Mexico, which is much more sustainable than eating in restaurants, and food choices are vegetable and fruit based for very clean, simple meals. Also, my apartment here doesn't have a dryer, so clothes are air dried on the rack which saves a lot of electricity and works just as well if not better, while extending the life of each garment. Fortunately this area is equally walkable when compared to Manhattan, which is one of my favorite ways to get around.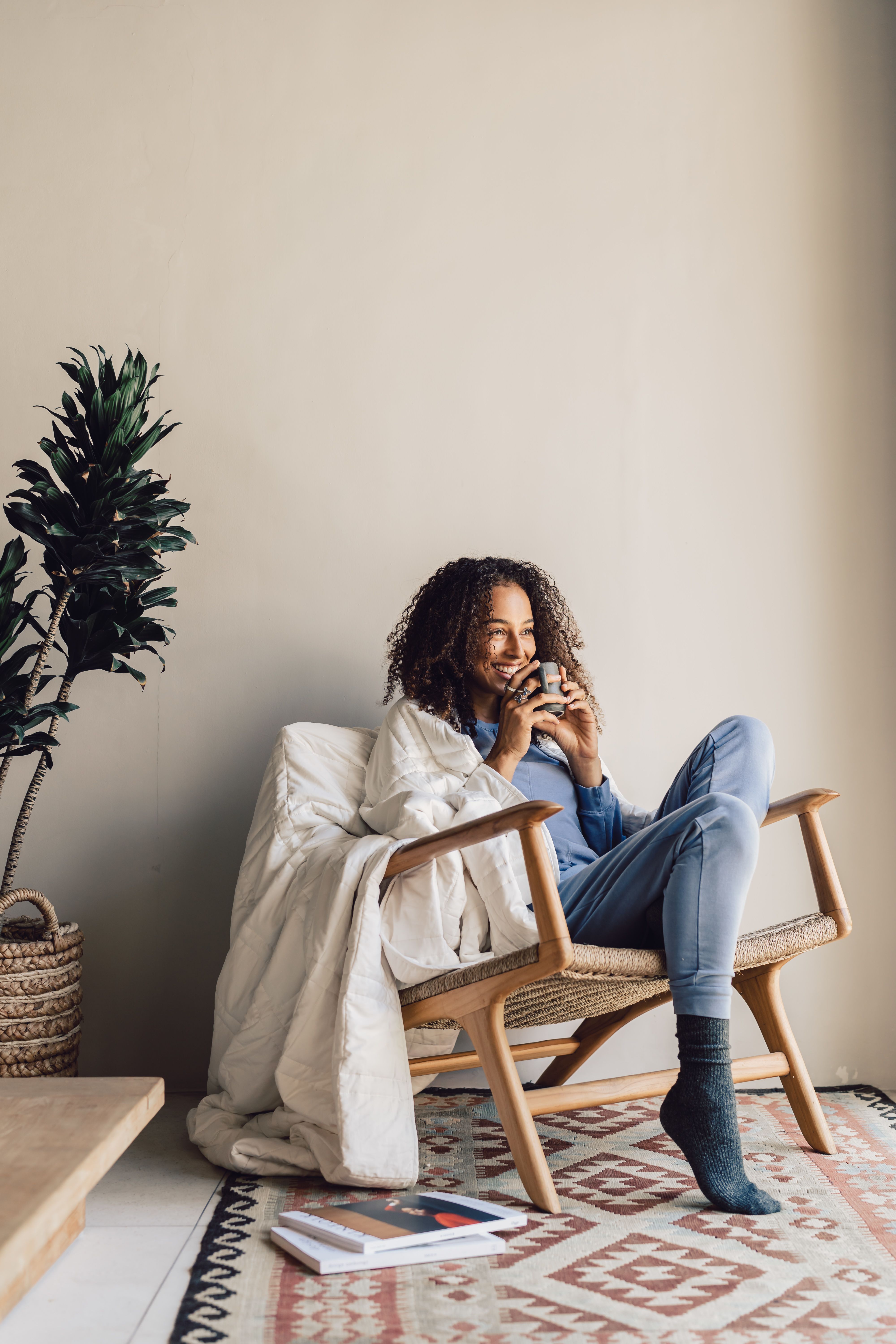 Due to the COVID-19 pandemic, we've seen single-use products being used more heavily. What has your experience during the COVID-19 pandemic been like? What have you learned and how have you managed to adjust your sustainable lifestyle for the times we live in?
I'm so sad to see the amount of single-use trash being created as a result of COVID-19. I spent the majority of my time at home with my sister and brother-in-law in Manhattan. We prepared food at home, and for our part, reduced our environmental impact dramatically by eating at home and canceling the commute. I use a beautiful, triple-ply mulberry silk mask, created by my good friend's company PureSol Beauty, when I'm out in public. It's washable and so comfortable. This way I don't have to go through disposable masks.
What are your favorite products that help you live a more sustainable lifestyle?
I believe in choosing long-lasting products thoughtfully when shopping, rather than impulse buying. One of my favorite brands is Tradlands, which works with ethical and sustainable producers to make classic clothes that last.
I also love shopping second-hand on sites like ThredUp and TheRealReal. I love the sharing economy and how it can help us extend the life of durable goods.
Cadence is a new company making upcycled plastic capsules to take your beauty routine on the go, eliminating the need for those junky drug-store travel containers. I'm in love with their design and ethos and the capsules are extremely convenient and functional.
What is a guilty pleasure of yours that you wish was sustainable?
Flying!! I love to travel, and flights are so incredibly energy-expensive. I wish there was a better way to move around the world without so much fuel.
What are some parting words you'd like to leave for our readers?
I hope that as the world begins to reopen from the COVID pause, we can continue to stay connected to the new priorities that we've been given the opportunity to be with during this time. Remember to take time for yourself, to rest and restore yourself, and focus on the people, places, and decisions that make you feel your best inside 🙂