At LARQ, we believe that water is a basic human right, and no one should be living without clean water in this day and age. However, this is the harsh reality: 1 in 10 people lack access to clean water, and that is truly unacceptable. 
That's why we partnered with Well Aware, a nonprofit organization that brings sustainable and innovative solutions to water scarcity and water contamination in East Africa. Well Aware's well and water systems have a 100% success rate while the industry average is a 40% success rate—giving peace of mind to the communities they serve.
Well Aware began its first project back in 2010 and continues to provide life-changing clean water to 61 communities and counting to more than a quarter of a million people. People living in water-scarce areas walk for hours to the nearest water source, and these waters are oftentimes contaminated and unfit for human consumption, leading to many cases of illnesses, children dying from diarrhea, and long queues at the local doctor for treatment.
Well Aware has helped reduce disease rates by 64%, increased education by 34%, and enabled education for girls by 58%. Not having to worry about waterborne illnesses means that members of the community are empowered to sustain themselves, children can attend school—no longer spending hours in a day fetching water—and families no longer need to relocate whenever water sources dry up.
Success story: Ndabibi, Kenya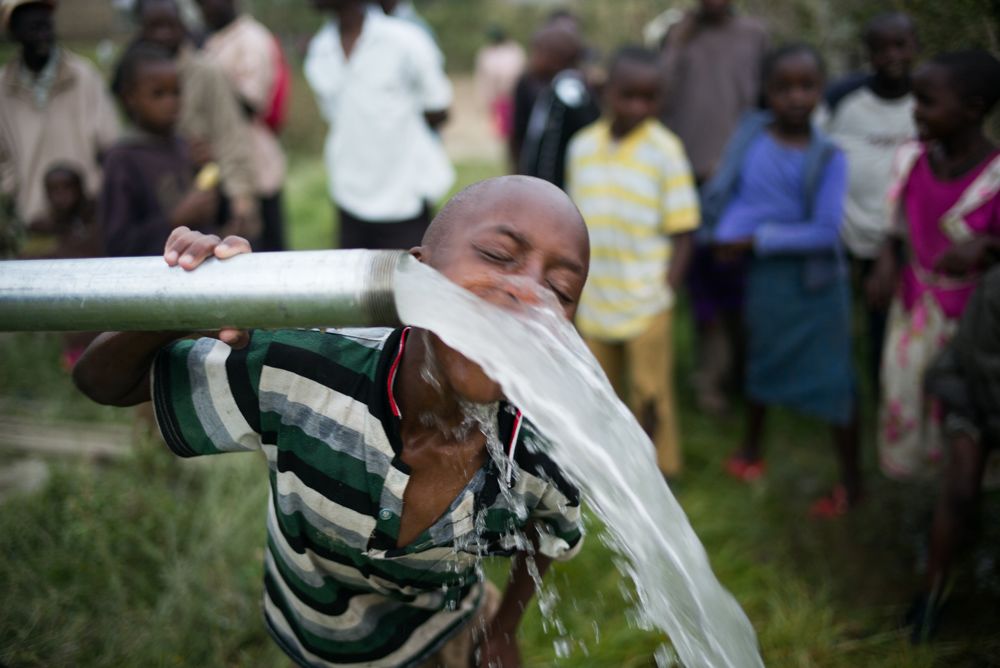 One of Well Aware's many successful projects includes Ndabibi, Kenya. Since Ndabibi's sustainable water well was implemented in 2014, Ndabibi continues to see incredible success & growth. Education has improved, the community is healthier, and commerce is thriving. Now, 6 years later, the well is also providing sufficient water for thousands of residents to wash their hands and keep themselves healthy.
In early 2020, Ndabibi reported a significant population growth of 33%, from 15,000 to 20,000 individuals. Additionally, students at the Ndabibi Primary School, located close to the water well, are able to access this water, which has significantly increased school attendance, especially for young girls, and improved the general outlook of the facility. Ndabibi is an incredible model for success. Their water system has provided a foundation for development, and this strong, incredible community has many good things on the horizon.
Ndabibi's overall health continues to improve, education is increasing, the economy is growing, and residents are looking to the future, instead of worrying about where they will access clean water. We can't wait to see all of the things Ndabibi will continue to accomplish, and we are honored to partner with this resilient community.
Our Impact
Between 2019-2020, we donated over $30,000 to Well Aware, helping to fund clean water initiatives in East Africa. This donation provided clean water to over 2,000 people for decades with Well Aware's expertly built wells and water systems.
We are proud to continue our partnership with Well Aware into 2021. Right now, 1% of all proceeds on livelarq.com goes to Well Aware to support their clean water initiatives. They are currently continuing WASH training and planning water projects for when it is safe to do so.
WASH
Due to the COVID-19 pandemic, Well Aware was not able to safely continue building wells and water systems, but they took the initiative to launch an application that helps to educate communities on hygiene and sanitation practices, proving successful across their 24 partner communities.
We all know prevention is key to slowing the spread of the novel coronavirus, and education through virtual WASH training has been pertinent to the safety of these communities. WASH (Water, Sanitation, and Hygiene) training is offered through Well Aware's partnership with Well Beyond. This initiative connects communities with training materials, tools, and knowledge resources for prevention that can save lives.
Kithoka, Kenya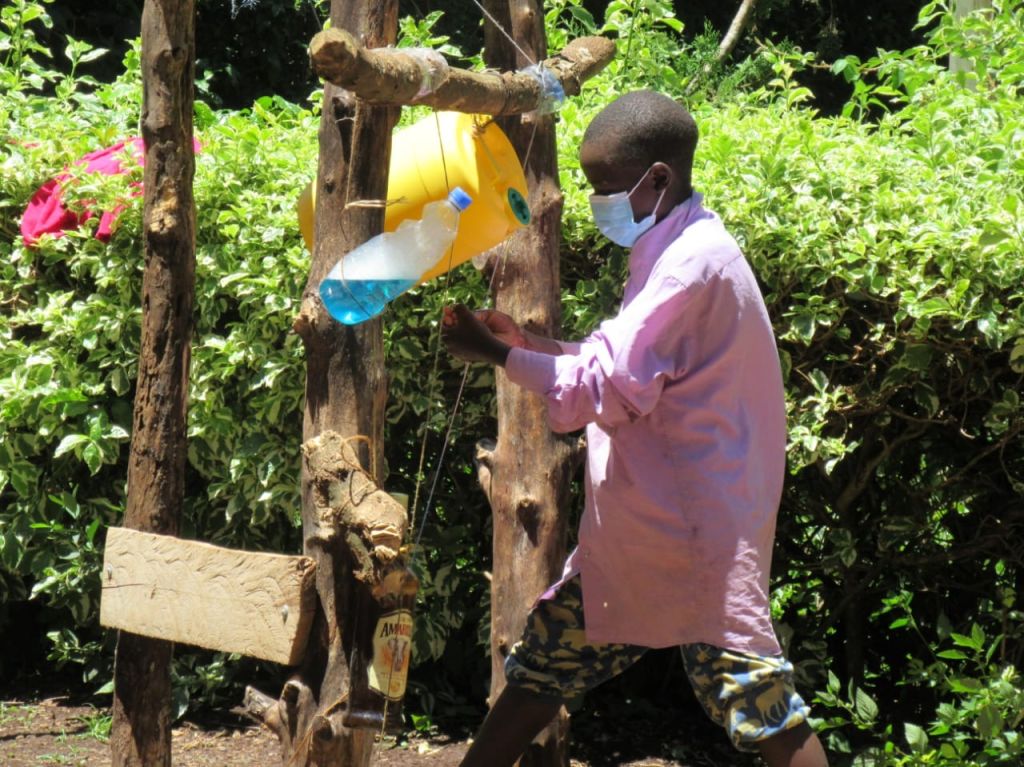 "Prevention is better than cure, and that's why the app has proven to be a great necessity in our community. The WASH tool is really great, especially the option of training a group, it is relatively simple to train quite a large group. And the Swahili version has made it easier for the message to reach everyone despite their literacy level and economic background."

Naomi, Programs Coordinator for local NGO International Peace Initiatives in the Kithoka community (Meru, Kenya).
Alamach, Kenya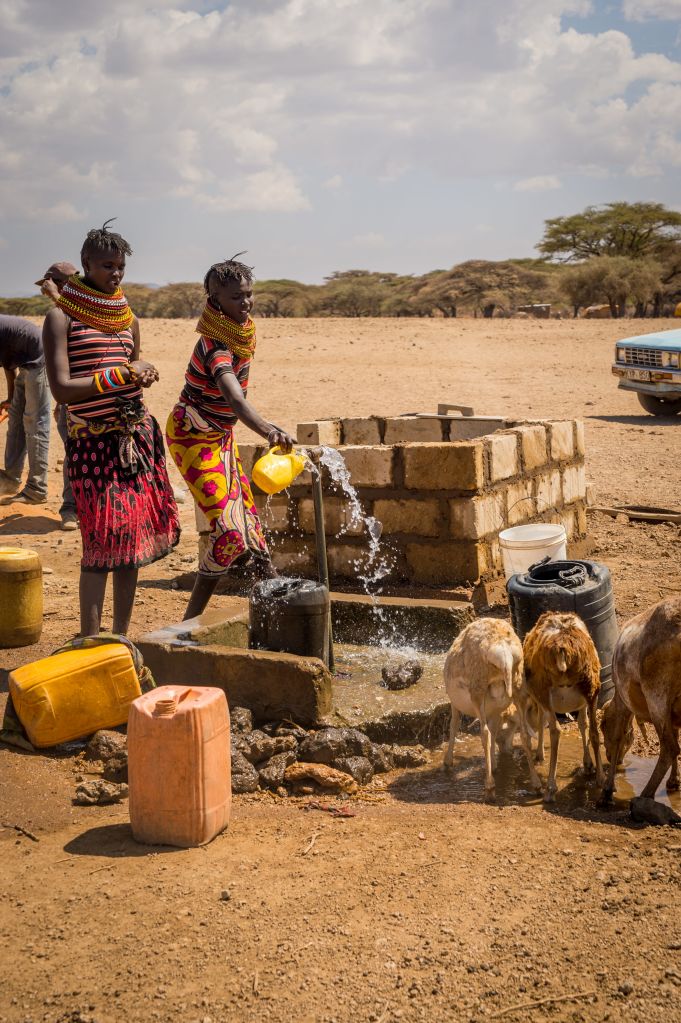 "The water is helping in handwashing and also has been extended to farms for irrigation. This way, the community is able to provide food for subsistence besides the harsh economic time. But life is not the same as the corona scare. Only some homesteads have access to soap. We have canceled all public events. Some cannot afford masks, so they share… The elderly in Maasai sit under trees during the day where we discuss community issues and solve family issues."

– Jeremiah, Sub-Area Chief in the Alamach community (Isiolo County, Kenya)
Moving forward
Despite the unprecedented events of the pandemic, Well Aware has continued to support communities remotely through the innovation of WASH as many people continue to benefit from their 100% successful wells and water systems built prior. As we move forward into the new year, we hope that everyone all over the world will continue to practice good hygiene and hand-washing precautions, wearing masks, and social distancing to slow and stop the spread of COVID-19 so that organizations like Well Aware may continue their projects safely to bring clean water to communities that need it most. We know we will.
$15 provides clean water to one person. If you would like to donate directly to Well Aware, click here to donate.